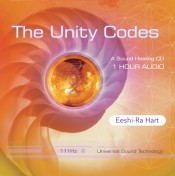 Welcome to my high vibe website!  So happy to have you join me!  Want to feel great every day, think clearly, feel energised and share those good vibes with others? I'm passionate about the amazing benefits of solfeggio and Earthing sound healing frequencies based on the codes of the human body, nature and the Universe, and how a healthy lifestyle can make for a happier and more fulfilled YOU!
Now more than ever, we're feeling the call to feel more in tune with ourselves, each other, nature, the Universe & beyond, so we can feel more in balance on every level.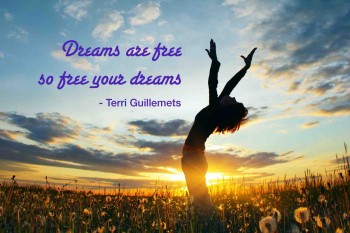 EARN WHILE YOU LEARN:  Would you like to earn while you learn with me?  Become an Affiliate TODAY and bring the uplifting & positive vibrations of Sound Healing into your life and the lives of others too!  Receive up to 30% commission on any sales you make!  More info & sign up here!!!
Increasingly many of us are wanting a more natural approach.  Sound PLUS healing intention, combined with the Breath and Body Movement, is one of the most powerful tools we have. Could this be the birth of a new type of vibrational medicine that is in fact the oldest one in the Universe?!!  Edgar Cayce once said that "Sound healing is the medicine of the Future", and I do believe the Future is NOW!
I hope you feel inspired to use Solfeggio/Zobet and Earthing sound healing as a gift in your life and share it with others, to assist you, your friends, family & beyond to feel happier, healthier and more tuned in at this time on your journey!  I trust you'll enjoy the many sonic offerings here.  Thanks for visiting! 😀
Harmonious & heartfelt vibrations to you all!
Eeshi-Ra
Sound healing is the act of bringing harmonious vibrations into the human energy field and physical body in order to achieve a state of inner balance, harmony and peace.  Sound has the benefit of being able to bypass our doubting minds and give us an experience by speaking directly to our cells to help us remember our natural state of inner connection, unity and pure bliss!
The Solfeggio codes are sourced from a wider number set called the Zobet, and when you take those divine mathematics of the Universe & the Earth, convert them into sound and give them back to the human body, they start gently re-balancing and optimising our brain and speaking to that same code found in our bones and at a DNA level, that can help us re-balance and tune in more deeply, so we can remember that we are part of nature and then we can access more of our natural, peaceful & blissful state. When we are more in tune we can create a happier, healthier and more fulfilled life!
Earthing Sound Healing frequencies are vibrations that are found naturally in nature.  The Schumann above us (the Yang aspect of Earth), the Geomagnetic below us (the Yin aspect), and the Om (the Earth's rotation around the Sun) combined with the many rebalancing, uplifting, energising and unifying benefits of 111Hz can be deeply relaxing, releasing and rejuvenating!  More on Earthing Tuning Fork Courses here, the importance of electromagnetism in our lives here, or Earthing Sessions here.
This website offers many different ways you can work with either Solfeggio/Zobet or Earthing frequencies, whether it's downloading The Unity Tone ringtone (for free), getting your own personal copy of The Unity Codes or Earthing tuning fork audios, or any of the other guided sound healing audios available (e.g. Breathing, Stress Relief etc.  See more here), having a personal session with me Eeshi-Ra (also some available via Skype here), learning the basics from one of my eBooks here, buying some tuning forks here, being mentored by me here, or learning one of my online practitioner course about either Solfeggio/Zobet tuning forks clearing and activating through the energy field here or naturally deepening and resetting your body's natural connection with the Earth, using Earthing tuning forks here to assist yourself & others.
Everyone is different, so it's best to trust what feels right to you. A good start is to listen to the Solfeggio/Zobet frequencies for at least 30 days of regular daily use to tune yourself up, because it can take a while for the body to tune into a more natural, balanced state.  Then, see how you feel, and ask your body how often you need or want to listen to them. If you've had a challenging or stressful day, the frequencies can really help you chill out, feel more energised, balanced, focused and harmonious when you need it most.  If you use a lot of technology (computer, mobile, tablet, WiFi, TV, etc), and also get quite busy in your mind (who doesn't?!), then you might also enjoy the Earthing frequencies.  These are best listened to every day after use of technology and at least 2 hours before sleep.  Available in different lengths and if you're a busy person the 20 minute version will probably suit you best.  If you want to go deeper, there are also other versions available.  See here and here.
BENEFITS of sound healing when used regularly

Improved mental focus, productivity & clarity

Deep relaxation (e.g. helpful for insomnia, muscle tension)

Uplifts your mood (e.g. helpful for depression, pain relief)

Great for problem-solving & super-learning

Treats inflammation, trauma, bone fractures, sprains, strains, contusions, post-surgery, pregnancy & more!

Increases self-love & empathy for others

Frees up poor energy flow/stuck energy.

Boosts energy levels, sex drive & can turn you on!

Tunes you into your body's needs (e.g. diet, water, breathing)

Helps you to centre, creating more peace and calm

Deepens your connection with yourself, and the Source of ALL!
Want to feel more in tune starting TODAY?  Click on any of the sound healing audio titles below to find out more!
FREE DOWNLOAD!  Check out the frequencies now!  Sign up to my newsletter for exciting updates and offers here!
Want to learn how to use tuning forks?
BODY SONICS
Learn how to become your own healer with the power of your own voice!
Easy to learn
Also available via Skype
Find out more here!
SESSIONS
Check out what sessions are available with Eeshi-Ra either in person or online via Skype video chat
Feel more alive and free!
Your journey starts here
What can sound healing do for you?
SONIC POWER PROGRAM
10 week course to empower you to thrive in the 9 to 5!
PLUG & PLAY WHENEVER YOU NEED!
Download, connect headphones, breathe deeply, tune in and let the power of sound transform your world! More here.
SOUND JOURNEYS
The Frequency Shift group sound journeys to infinity & beyond!
TUNE INTO A WHOLE OTHER DIMENSION
Travel deeply into your cells, spirit, bliss and the heart of the Universe!
More here.
Hear what others say about Eeshi-Ra's sound healing