EARTHING TUNING FORK PRACTITIONER TRAINING
IMPORTANT: Order your tuning forks at least 3-4 weeks before to receive them in time from the USA for your course
If you have questions, pleas email Eeshi-Ra here.
ONLINE COURSE – NOW available!

Would you like to:
Help your clients deal with stress and feel deeply relaxed?
Assist clients who suffer from depression so they feel uplifted and energised instead?
Help clients who suffer with insomnia have far deeper sleep?
Help your clients feel more balanced, expanded, and more in tune?
Learn how to become a tuning fork practitioner with just 5 tuning forks?
Learn a series of simple, yet profound techniques that can easily be used at expos, festivals and live events too?
Harness the power of what NASA gives their astronauts?
Know the benefits of important frequencies for humanity at this time?
Learn how these relate to our DNA, Da Vinci and the Earth?
Help your clients experience deeper connection with their body and the Earth?
Assist your clients shift out of their mind & experience more peace?
Help your clients clear the negative impact of electro-stress caused by devices?
Learn the best meridian points and energy centres for de-stressing, centering, grounding & uplifting?
This training is ideal for health & wellness practitioners who help their clients to improve their holistic relationship with their body, e.g. Massage, Hypnotherapy, Acupuncture, Reiki, Chiropractic, Osteopathy, Pranic Healing, Cranial Sacral, Coaches, Psychotherapists etc.
"Had an absolutely amazing 1-1 session with Eeshi-Ra Hart.
The session for me was mind blowing and I have not experienced
anything like it in my entire life!  I feel much more connected,
present and relaxed.  A lot released during the session too –
just what I needed.  Thank you very much. – Jade (UK)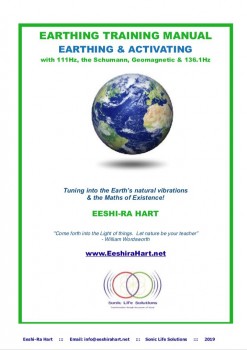 In today's Western world, it's easy to get out of balance or overwhelmed by the stresses of a busy lifestyle, or technology that can negatively impact us, that may interfere with our body's energy levels.  This can mean we get tired more easily, struggling to get through the day and need to perk ourselves up with cups of coffee; or maybe we get too affected by other people's emotional states, or get ungrounded, thinking too much, which can lead to us being out of touch with our bodies, forgetting to drink when we're thirsty, or eating food that isn't what our body actually wants.  In a society that encourages us to always be at our best, we may then just push down that stress and upset emotions and just keep going, and when this is left undealt with or unexpressed, this can often lead to dis-ease later on.
Come and learn a simple, yet profound tuning fork technique with just 5 tuning forks. Great for rebalancing, energising, uplifting, and earthing. Give Sonic Bliss to your clients!   Online version available early 2018.  Please contact us here to register your interest.
"Using the Earthing Tuning Forks as a trainee practitioner, I've had a 94% success rate with clients enjoying the treatment.  Feedback has included comments like: "I feel so peaceful", "My mind is calmer", "My neck pain has gone", "I slept very well that night", "I'm less anxious" etc.  I see a direct connection with calming the mind, less anxious mind chatter which depletes the Spleen Qi which then tonifies the spleen and removes damp (from a Traditional Chinese Medicine perspective.  I'm definitely very excited about the potential here, obviously early days, but so far incredible!!" – Chris M. Earthing Fork Practitioner Student & Acupuncturist (UK)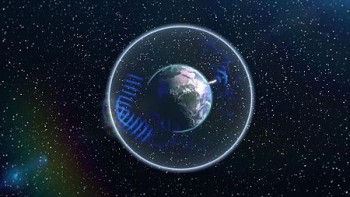 We will be tuning in with the frequencies of the Earth above us (the Schumann) and the Earth below us (the Geomagnetic), the amazing rebalancing & uplifting 111Hz and the gently grounding Om (136.1Hz).
Recent research shows a major link to the lack of grounding, (more recently called "Earthing") and inflammation in the body and according to Clinton Ober co-author of "Earthing", 85% of dis-ease is linked to inflammation.  Dr Neil Cherry has also shown through his research the effect particularly of mobile phones on our body's connection with the Earth.  With the introduction of electricity in the past 130 years, combined with the impact on other technology this can be a very helpful protocol to share with everyone you know!
Earthing has many benefits that include things like the ability to discharge the buildup of electro-magnetic frequencies from the devices we use, and re-energise through our feet, but often in the city we don't either find the time or it's hard to find a patch of green in the concrete jungle.
"The Earthing tuning forks session I had with Eeshi-Ra took me into deep, deep relaxation.
Through breath work and the subtle vibrations of her magical tuning forks,
my whole body began to buzz.  It's a phenomenal experience that can't be described,
but has to be lived.  After the session, I continued to receive the effects, with releasing
of thoughts and emotions that were not aligned anymore with the higher vibrations.
Thank you Eeshi-Ra for a deeply healing session.  I highly recommend it.
The future is undoubtedly vibrational! – Noha, Director, Life in a Travel Bag (UK)
"I am feeling so good after our session, most of the pain in my body has lifted….
such a relief to be experiencing such reduction in pain levels. Thank you again x "
– Irene A. (Healing from Cancer) (111Hz Pain Relief Session)
Can it really be that simple to take our shoes off and have a walk on the beach or in our nearby park or garden?  Well yes and no.
With sound healing, there is a great choice of frequencies that can be given to the body using tuning forks, that can assist the busy urban person get more in tune on every level.
"I totally recommend Eeshi-Ra and her treatments are next level!!  She's amazing at working
holistically with sound and frequencies and her treatments have a deep and long lasting effect.
She's also a great teacher and I was so inspired that I bought my own forks and am now
learning how to use them.  It's been a great journey so far!" – Jesael – BioMagnetic Therapy Practitioner (UK)
Going deeper.
Here's another video going more into the frequencies and why they're so useful for us and a sample video from the Earthing Video Course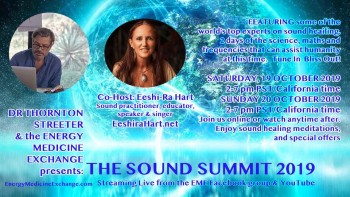 "I had some amazing Earthing Tuning Fork sessions with Eeshi-Ra Hart.  The first one took me into a very deep relaxation leaving me feeling so grounded.  The second one helped me feel very grounded too and connected and very soft in my body – wow"
– Sarah W. Rolfing Expert
Online Course includes:
Over 3 hours of 11 slideshow videos
Over 1 hour of training videos showing all techniques covering on the back and front of the body, and the individual meridian points and energy centres on the back, feet, legs and up the front of the body & head.  You will learn 3 types of session: 10 minute, 20-30 minute taster sessions and 1 hour full session
120 page practitioner manual PDF.  (eBook & Print-ready formats).  View here Earthing Tuning Fork Manual Contents.  (Print quality)
1 hour Q & A Zoom mentoring one-on-one with Eeshi-Ra
Body Maps Front and Back, showing all points (Print & laminate for easy clinic use)
3 pre-session MP3 audios to clear or ground before or after sessions
BONUS 20 minute Earthing Tuning Forks Sound Healing Audio WAV to tune in more deeply with the frequencies for self care, energy shifting and increasing your awareness (top quality audio format) (£15 VALUE)
BONUS 18 minute "Becoming the Tuning Fork" Meditation MP3 to expand your body awareness & consciousness (£30 VALUE)
BONUS "Why 111Hz and Why Now?" Sound Summit MP4 video – 1 hour 27 minute (£20 VALUE)

BONUS "Why 111Hz and why now?" PDF
BONUS Amino Acids Brain Chemicals PDF
BONUS Chemicals to avoid in toiletries
BONUS "Optimising your Sessions" PDF
Energy Field Imaging Infosheet to bring the science of the future to enhance your client sessions
Certificate of Attendance upon completion after your 1 hour mentoring session
Full ongoing email support to answer any questions throughout your training
To get fully qualified in this unique Earthing tuning fork modality, add certification to cart by clicking here
To sign up, please scroll down or go here
LIVE TRAINING: Also includes FREE sessions on the Omnium 1 PEMF mat from Swiss Bionic (that NASA technology I was talking about!) so you can feel what it feels like to feel more deeply connected and tuned in with the frequencies of the Earth!  For more information and to purchase your very own PEMF Omnium mat by Swiss Bionic, please go here.
To do this course, you will need:

Set of Earthing practitioner tuning forks see below or click here (Please allow 3-4 weeks for your custom-made, precision-tuned forks to arrive from the USA).
Tuning fork leg activator – (Please order 3-4 weeks before you start) – Please email me with "Leg Activator" in the subject line to purchase here
3 coloured rubber spheres for throat and head points. – (Please order 3-4 weeks before you start) – Please email me with "Leg Activator" in the subject line to purchase here
With sound healing, there are a great choice of frequencies that can be given to the body using tuning forks, that can help the busy urban person, get more in tune on every level and increasingly it seems that Earthing is a very vital thing that we as humans all need! Grounding is ESSENTIAL for de-stressing our nervous system, improving our level of presence, body awareness, sleep and more!  See more on the benefits below.
Hear from Samantha, Ineka and Gaelyn after their earthing tuning fork experience below.
"Eeshi-Ra gave me a wonderful 30 minute tuning fork session in August 2017.  It was a beautiful, transformational session.  She lovingly took the time to explain about tuning forks and the positive effects they can have on the body.  Her heart felt so big and she was fully present, connected, grounded and I could feel her high vibrational frequency through her words and the session.  She has the energy and voice of an angel and has a very calming effect.  My nervous system already felt calmer once I laid on the table, especially calmer once the session was going on.  The frequencies of the forks cleared out any pain, stress, tension and worry that I was experiencing, alchemizing my body into love, unity and uplifted feelings.  Throughout the session, I felt waves of peace and tranquility.  I was able to melt away and I could feel the brilliant effects of energy moving throughout my body from the tuning forks.  She went up and down my spine many times and each time I could feel the changes taking place.  It felt like waves of pure energy swimming through my cells, renewing and refreshing me.  It felt as if all the stuff I was wanting to let go of had the space and freedom to move through and clear out.  I was washed over with warmth and renewed vibrancy.  It was a superb attunement and I felt like a whole new woman afterwards!  Her compassion and love radiated during the session (really the whole time I was with her, I could feel her beautiful energy).  I was experiencing cramping (pre-moon cycle feminine symptoms) and the whole experience eased the cramping substantially, feeling so much more at ease.  Whenever I get my tuning fork training, she sure will be my teacher!  She is knowledgeable and explains what each fork is for and gently guides you into the session.  Please do yourself a favour and get a tuning fork session and/or training with the lovely Eeshi-Ra Hart" – Brook – Journalist, The Shakti Journal
Benefits from an Earthing tuning forks session may include:-
Deep relaxation and release of inner organ tension
More peace-full mind
Deeper and more restful sleep
Great for muscle tension
Brain hemispheric re-balancing
Increased energy flow in your body
Deeper levels of centeredness and grounding
Deeper connection & being more in tune with your body wisdom e.g. food, water etc
Great for stress, or anxiety
Uplifting your mood
Anti-inflammatory
Improved circulation
Spiritual attunement and accessing deeper states of unity
A deeper feeling of bliss in your body, especially when combined with your healing intention!
"I learnt the Zobet tuning fork practitioner level with Eeshi-Ra. It was a very informative course,
and she was very knowledgeable and helpful with all the students. It was a practical hands-on way
of learning, and fun too. I learnt so much and have taken this knowledge forward with me,
and I use my tuning forks for myself and my clients. They all love them and how it makes them feel.
I would train with Eeshi-Ra again, and recommend her workshops and training".
– Sally, Zobet Tuning Fork Practitioner
Here's another sample video from my Earthing Tuning Forks Video Course
IMPORTANT: Please order your Earthing Practitioner set of 5 tuning forks at least 4 weeks prior to your training date to be sure of receiving them in good time from the USA.  Thank you.
To BOOK, please scroll down and click on Earthing Tuning Forks Course for the online video option.  Live courses with Eeshi-Ra are available coming up in Hong Kong in April 2019.

I really look forward to welcoming you there!
Harmonious vibrations 2u all!
Eeshi-Ra Hart
EeshiraHart.net
Transformation through the power of Sound!
"I can highly recommend Eeshi-Ra's courses, they are packed full of content and passion for her work"
– Jenny, Zobet tuning forks practitioner