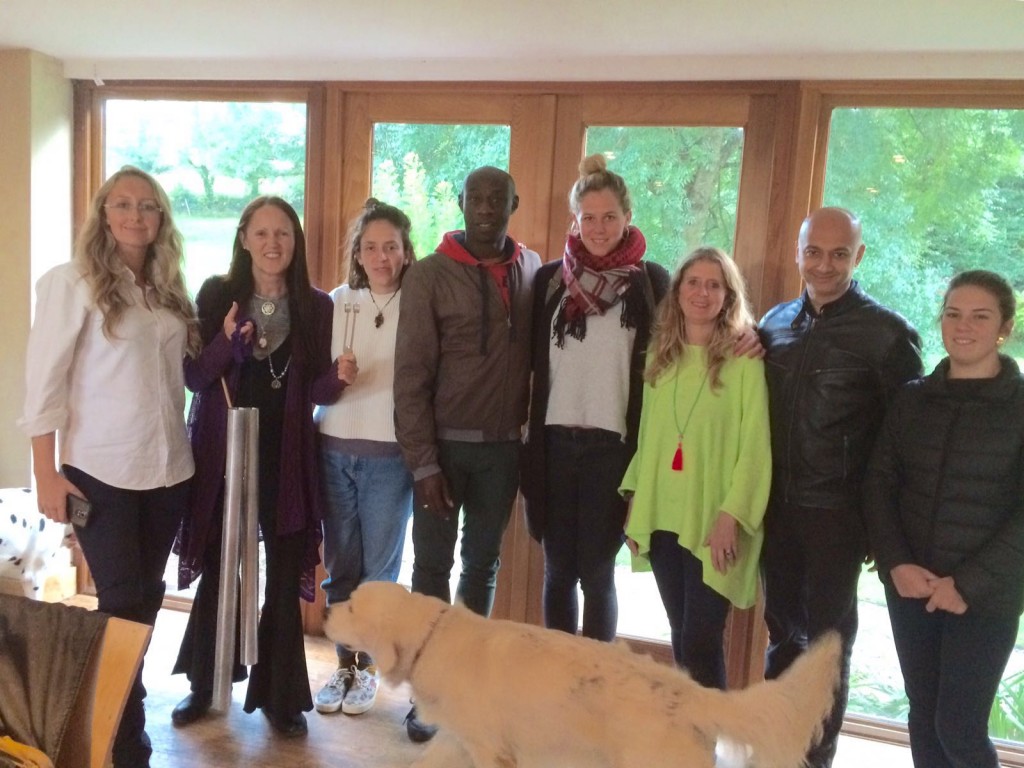 WOULD YOU LIKE SOME COACHING
on how to use sacred sound as a great tool to tune in
on a more natural & ecstatic you and what you really want?
or MAYBE YOU ARE A SOUND HEALING PRACTITIONER or MUSICIAN/DJ
and hearing the call to help humanity at this time?
or you're a business wanting to improve the focus, health & wellbeing of your team?
Whatever the reason, come and learn with Eeshi-Ra
The frequencies help us get more in tune on every level and can help you and your clients!
I'm a sonic & lifestyle coach/mentor and I help people who want to make big changes in their life and achieve potent results by using tools that help them easily focus, de-stress and feel great in their body, so they can be more focused, energised, healthy and truly fulfilled in their business & personal life.
How do I do that?
It depends on who I work with.  I look at their goals, find their hidden passions/joys, the challenges they are facing, the opportunities they might be missing and uncover any hidden problems that might be sabotaging their desired results.
Then we create an action plan and implement it together, so they finally get the results they've been looking for, but unable to find and address challenges that might come up along the way.  The best way for me to assess all of this is for you to have a "Breakthrough to a Brand New You" coaching session, during which we create a crystal clear vision for your ultimate success, uncover any hidden challenges that might be standing in your way, and you leave the session feeling renewed, re-energised, and inspired to get the results faster and easier than ever before (or better than you thought was possible).  I then check back in with you at a time to suit you via Skype and we take it to the next level!
If you are someone who is looking to optimise your joy, energy, health & focus to create YOUR dream life, this might be a great place for you to start!
BOOK with me NOW: Email Eeshi-Ra here or find Eeshira Hart on Facebook and start creating a Brand New You TODAY!  (Packages available of either 3, 6 or 9 sessions depending on how deep you want to go!)
If you're a DJ or musician...
I can share with you:
What frequencies will make your dance floor go off!
What frequencies can encourage deeper embodiment so your audience can access deeper states of expansion and natural bliss
How to progress choices of frequency to ensure the journey is as gentle, yet profound and effective for your listeners
The importance of your health and mindset and how it reflects in how you play or what you create
The key element that will provide the perfect foundation and direction for everything you spin or produce
Crucial mistakes to avoid when using sound healing frequency
What musical tunings work with certain frequencies and which ones to avoid
The myths and disinformation about the solfeggio (Zobet) frequencies and all of the hidden gems no other teachers are teaching!
Which musical tuning produces a beneficial spin for our DNA
What is the correct term for binaural beats?
How to use the power of sacred number within your compositions & much more!
and MORE SCIENTIFICALLY….
If you're a sound healing practitioner …
Learn how to get more clients, maximise your healing sessions, lead sound journeys or create sound healing audio using probably the most potent frequencies available to us.
The frequencies help rebalance the hemispheres of our brain, uplift our mood (via endorphins), rebalance us mentally, emotionally & spiritually.  In essence, they help us feel more connected on every level.  Who would we be without our fear, conditioning or our stories?  We would return to our fully loving Divine selves, be more in tune with our environment, create more love in our lives and probably make wiser choices.  Will you join me?
I am increasingly having sound healers coming to me to learn personally with me so I'm now offering sound healing mentoring sessions.
If you want to fast track your learning process and access my 15 years of research & learn all about the frequencies of the Zobet (not just 6 or 9, but the full spectrum of the solfeggio called the Zobet), I would love to hear from you.  To get started, please email me here.
I can offer you personal mentoring sessions via Skype tailoring the session to whatever you want to learn, and you can also train to become:-
a Tuning Fork practitioner, click here for my online practitioner video training series.  Accreditation process currently underway with the Therapeutic Sound Association (part of the British Academy of Sound Therapy, UK)
a Body Sonics facilitator – how to use the Zobet frequencies to help heal the body (comes with Cellular Healing Protocol eBook)
a Sonic Feng Shui Artist in Resonance – How to clear space using the frequencies using sound healing audio, tuning forks, colour, sacred symbol (comes with Solfeggio Sound Healing Guide ebook).
Certificates are awarded on completion of training.
Mentoring is completely custom-designed for you based on what you would like to learn, even if you're a beginner learning how to use tuning forks.  To maximise the time, you would prepare your questions and what you would like to focus on.
Examples of what I could cover include:-
The importance of creating sacred space
The importance of intention and the different intentions that apply to different frequencies
How to become a tuning fork yourself when using tuning forks to maximise their healing benefits
How to use sound through the energy field and on the physical body for increased benefit
How to incorporate tuning forks with the voice, breath and movement
The importance of choosing which way to move the sound, colour, sacred geometry,
Key meridian points that are great for de-stressing, grounding, energising etc
How to clear your energy field before or after a session, ensuring you avoid any transference from your client
Free eBooks often included depending on content covered and more!!
Corporate training
This is also available to learn how you can use sound frequency as a way of improving the health, wellbeing & productivity of your team.
Benefits include:-
How sound can be used as a tool to de-stress, improving productivity in the workplace
Great for headaches and uplifting our mood
Improved mental focus and clarity
Increased relaxation so good for muscle tension/fatigue and improving body awareness/posture
Improved sleep patterns
Grounding which empowers your team to eat well and be more in tune with what their body needs
Discharge the build up of the negative impact of electromagnetic frequencies from technology e.g. mobiles, computers, wifi etc
I also offer a wide range of sound healing audio for corporate and personal use (e.g. Stress Relief, Breathing etc), and tuning forks and other sound healing tools for team benefits.  In addition, I also cover health tips to improve brain function and the safe use of wifi and technology in the workplace.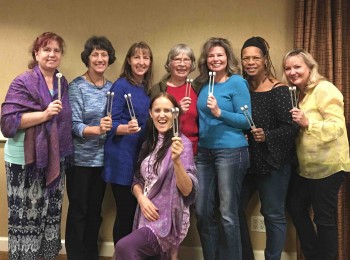 Coaching/Mentoring is done on a sliding scale depending on what you can afford
If you'd like to know more, please contact Eeshi-Ra direct here or simply book your session below.
Eeshi-Ra has been working with the frequencies of the Zobet since 2001 and has trained widely with many sound healing experts, holds a Certificate in Tuning Fork Therapy (Institute of Cyberkinetics, UK) and Sound Healing and Psycho-Acoustics (Globe Sound & Consciousness Institute, USA).  More info here.  She is also now one of only a few affiliated training providers with the Therapeutic Sound Association in the UK that is recognised internationally.   She has created a wide variety of sound healing audio with different self development experts (click here for more info), is the pioneer of the world's 1st sound healing mobile phone ringtone (The Unity Tone, click here), co-founder of Harmonic Heart Yoga, co-founder of solfeggio sound healing journey Sonic Enchantment (now called The Frequency Shift, for more click here) and the frequencies of the solfeggio have helped rebalance hundreds of sound journeyers and clients in the UK, the USA, Australia and Bali!  She has also pioneered the new sexual healing modality using sound healing called Sex Sonics.  More here.
Eeshi-Ra has also been one of the teachers for the Globe Sound & Consciousness Institute in San Francisco teaching their students online.
Some mentoring is available via Skype e.g. Sound Healing Practitioner, Musician, DJ or Music Producer.  Book your session with Eeshi-Ra below.