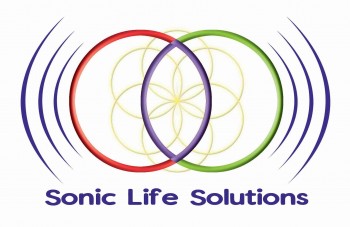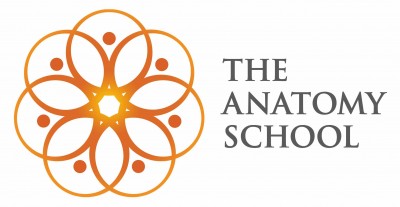 What's in store for you if you sign up!
CELLULAR SONICS
Are you an Osteopath, Physiotherapist, Chiropractor, Acupuncturist or any kind of Bodyworker,
who's interested in incorporating the potency of sound healing frequencies into your treatments?
Here's an exciting opportunity for you to join us for this unique online sound healing course.
Learn new protocols to compliment your profession to assist you in getting the best results for your patients.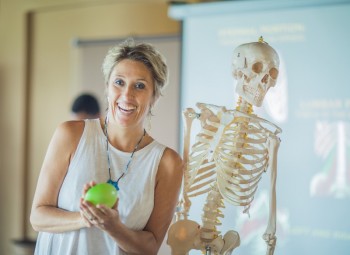 UK-trained Osteopath, New Zealand trained pilates rehab instructor & internationally-recognised anatomy teacher Rachel Ellery, specialises in sharing her knowledge of human anatomy and movement principles to yoga students, yoga teachers, bodyworkers from around the world. 
4 years ago Rachel experienced sound healing by Eeshi-Ra Hart founder of Sonic Life Solutions. From this experience, Rachel felt the depth of resonance from the tuning forks travel through her body in ways she had never experienced. Since then she has started to incorporate tuning forks/sound healing into her own unique healing sessions. With 27 years of hands-on experience, Rachel now includes the tuning forks in every treatment whether it's for calming the patient's mind and bringing focus to begin the treatment or for a specific concern eg, headache, pelvic complaints, segmental spinal dysfunctions.
This online sound healing bodywork
course has been lovingly co-created by
Eeshi-Ra Hart, sound healing
practitioner & Founder of
Sonic Life Solutions with
Rachel Ellery, Osteopath and
Founder of The Anatomy School.
ONLINE COURSE COMING
EARLY 2020!

You will learn how to use
tuning forks to treat all ages
for acute & chronic conditions.
Patients with headaches, sprains and
strains, lower backache, calming the
21st Century anxious/ busy mind
patient, calming babies/children.
How to treat patients with pain,
inflammation, whiplash,
neurological disorders, fractures,
trauma, insomnia, post-surgery
patients & more!.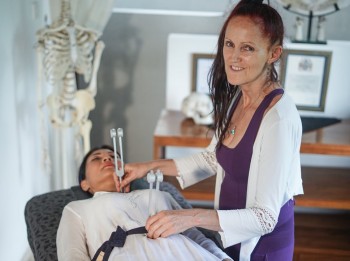 Eeshi-Ra Hart (formerly Ashera) is from the UK and is the founder of Sonic Life Solutions now based in Bali. She is a sound healing practitioner, international speaker, sonic facilitator, professional singer, musician/producer mentor, ceremonialist and lifestyle coach. She began her path into alternative healing methods in 1991 when she first trained in bodywork (Holistic Massage ITEC, sports massage ITEC, aromatherapy ITEC, Reflexology IIHHT, Indian Head Massage ITEC, Injury Prevention Massage, Hyperton-X) and later moved into sound healing in 2001. Eeshi-Ra has trained with many of the world's top experts in sound healing, trauma release breathwork and bodywork, sexual healing, healing with the voice, light work and ceremonial dance, and she unifies all this wisdom with the potency of sound healing and the healing ability of the voice to create lasting change at a DNA level.
She is the pioneer of five sound healing modalities with two different sets of tuning forks used for energy clearing and spiritual awakening, Earthing; with the voice for healing the body, working with issues such as chronic pain, poor energy flow, nerve damage, reduced mobility, etc. (Body Sonics), for clearing subconscious blocks (Shift It) and for sexual healing (Sex Sonics), She is honoured to facilitate the tangible and potent physical changes experienced by her clients, some might even call these changes miracles!
Topics to be covered include:-
Why use sound in your treatment sessions?
Addressing the mindset of the client to optimise healing outcomes.
Tuning Forks:- What are they? The difference between weighted and unweighted tuning forks, Lower and Higher harmonic tuning forks; The speed of sound and bone conduction. How to strike a tuning fork and the initial application.  Using tuning forks on energetic/meridian points and using a mothering hand.  Additional tuning fork sound healing techniques to the ears, onto tissue, in the energy field; & tuning fork accessories.
The frequencies used:- Their medical application, scientific research, benefits, additional non-therapeutic benefits and therapeutic application.
Therapeutic application for specific issues including:- The importance of calming the patient first, treating anxious patients, busy mind patients, calming babies/children prior to treatment.  Treating fractures/bone repair, sprains/strains, contusions, pain, and inflammation.  Trauma including heart trauma, emotional trauma e.g. heartache, concussion/head trauma, whiplash, car/bike accidents, and birth trauma.  Treating neurological challenges, central nervous system disorders, insomnia, and working with post-surgery clients
Use of Sound Healing for grounding, integration and completion of treatment
PEMF: NASA technology to maximise the patient's healing potential
Essential Oils to maximise the patient's healing potential
Other recommended modalities
Other Resources
JOIN OUR MAILING LIST here.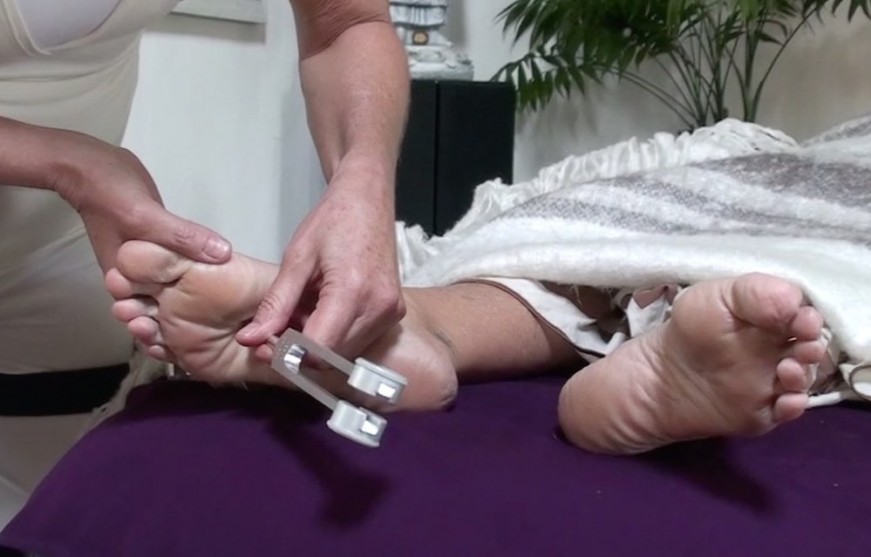 "The tuning fork helped me in multiple different ways and a large part was due to the skill, intuition and sensitivity of Rachel who could apply it in the appropriate strength and place at the appropriate time. I was in a huge amount of pain due to sustaining burns on a large surface of my body. The application of the tuning fork helped considerably to reduce my physical discomfort as it could be placed on unburnt areas of my body yet the vibrations travelled to the areas which could not be physically touched. It also had an incredibly calming affect on my nervous system and helped me through times of enormous fear and anxiety. It allowed me to enter into a quiet and meditative state too. Due to the severity of the incident, my memories are not totally clear and it is still very emotive and difficult to recall. However, I would highly recommend the use of these forks by a skilled and sensitive practitioner such as my dear friend Rachel Ellery"
"Hugest thanks Eeshi-Ra for the amazing sound therapy.  I was made a new man and using the energy field imaging equipment, 
the change was one of the most significant I have witnessed in 15 years" (from reviewing the effectiveness of over 450 modalities)
"Rachel used the 111Hz tuning fork on me at the end of a session and it was like someone unplugged me: instant relaxation of all remaining tension within me. I've tried it all over the body but on the top of my head, temples, centre of my forehead, and sternum all have slightly different effects, but seem to work out all the kinks in both body and mind. I use it most days and that's from a skeptic."
"I just bought this 111Hz tuning fork from Eeshi-Ra.  Been going to the chiropractor for two months
for shoulder, neck and back pain.  Little improvement.  However the 111Hz fork stopped mine and my
daughter's pain in just two days.  Two days!  True story". 
"I have been a patient of Rachel's for 6 years where I first went to her with severe acute lower back bulged disk issues.  I found Rachel's intuition and therapy methods were truly transformational and had me healed and walking extremely quickly.  Her use of sound therapy dramatically alleviated my acute lower back spine pain as it created a space that allowed my entire body to drop into a deep sense of relaxation and thus allowed the body to heal naturally.  This work serious wonders on my entire body and after each session, I was fully renewed with a deep sense of peace, relaxation and confidence in my body's ability to heal from such acute issues.  No doubt, Rachel's ability to use sound in therapy has completely transformed my body and mind".
"I used the 111Hz tuning fork as Eeshi-Ra advised before bed and did a Theta meditation and I was gone. 
I slept through 7 hours without waking up which has not happened in 3 months.  I also missed the alarm.  :-). Incredible!"
Hear Eeshi-Ra and Rachel share about some wonderful patient successes with tuning forks!
A sample video from the Cellular Sonics course to give you more of a peek into what's in store!!
The Cellular Sonics course includes:-
85 page Cellular Sonics practitioner manual;
4 hours of training videos showing 18 different protocols (full list at 5. above);
A set of 6 weighted Cellular Sonics practitioner sound healing tuning forks;
A 6 slot Cellular Sonics fully-padded black linen practitioner tuning fork pouch to protect your forks with two velcro straps;
Special practitioner discounts for other sound healing products, additional tuning forks, etc; and
Certificate of Attendance
We very much look forward to sharing our passion for an exciting new alternative approach to naturally and even more effectively treat patients & create even better healing outcomes.  This innovative modality makes for happier and healthier clients, and as good news travels fast, lots of new clients will be just around the corner!
JOIN OUR MAILING LIST here.
"Sound will be the medicine of the Future" – Psychic Edgar Cayce . . .  and we do believe the Future is already HERE!
Thanks so much for your interest.
Eeshi-Ra & Rachel
Co-Founders of Cellular Sonics
Transforming the body with Sound & Bodywork at a Structural & Cellular Level