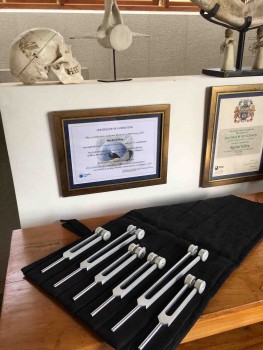 Thanks so much for visiting my web shop. 
All tuning forks are available here. 
Courses here. 
Session booking here; and
Tuning Fork Sound Healing Audios below.  Just click on the page you're interested in to see what's ready to come and bring you a tool for tuning into a happier & more high vibe life!

Please note payment is via Paypal but if you don't have a Paypal account you can still use any debit or credit card to make payment instead without needing to open a Paypal account.
IMPORTANT: Most download links expire after 72 hours.  Some downloads are zipped files so if you're wanting to download to a smartphone, iPad, or other tablet, please download to a computer first and zip files will automatically unzip on a Mac and you'll need WinZip to unzip on a PC).
The full range of Eeshi-Ra's sound healing products & services include:-
SOUND HEALING AUDIOS
Need to clear your space?  Sonic Sanctum Space Clearing tuning fork sound healing audio is a repackaged version of The Unity Codes which is perfect for space clearing and doing some Sonic Feng Shui whether that's for your own home or your work place.  This solfeggio sound healing audio is equally useful for resetting any space back to its highest and best vibrations as these frequencies embody the Divine Blueprint and can shift & reset the energy in any space.  Drink water before & after & best played on headphones, breathing deeply with eyes closed.  Enjoy! To purchase Sonic Sanctum, please click here For other tuning fork audios like The Unity Codes go here, and The 108 Gamma Codes here and Earthing here.
GUIDED AUDIOS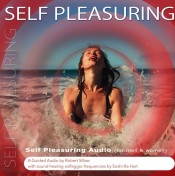 These feature the frequencies of The Unity Codes, plus a guided practice with a self-development expert with a specific focus.  It's like having your own personal sound healing practitioner and personal coach with you whenever you need.
Breathing (How to find your natural breathing rhythm)
Energetic Massage (massaging your body with the power of your mind)
Fertility (a 4 part audio series to prepare the way for new life!)
Pregnancy (a 5 part audio series for pregnancy)
Self Pleasuring (self pleasuring to encourage deeper levels of embodiment and pleasure)
Stress Relief (how to easily and deeply relax whenever you need it!)
EESHIRA'S AUDIOS
To tune in with Eeshi-Ra's ethereal vocals and her albums with voice, sound healing instruments, frequencies, prayers, affirmations, embodied transmissions:-
"In our Mother's Tongue" is a sound healing audio which has been lovingly created with the voice, acoustic instruments with specific musical tunings to benefit the key elements/organs of the body.  More here, or
"The Shekinah Transmissions" with Eeshi-Ra's vocals and sound healing instruments, please go here.