Eeshi-Ra (formerly Ashera Hart) has been channeling/soul messaging since about 1997.  She brings a spiritual energy into her body (the Shekinah) while she sings.  She offers herself as a pure channel for the highest vibration of love and light to express itself through her.
It is a language that unites all languages and sometimes words from ancient languages like Sanskrit, Tibetan, Hebrew can be heard.  It is a way of tuning into the oversoul of our planet, to express using the language of light from which all languages originate.
Where the spirit lives
Where the spirit flies
is the Heart of the Sun…….
She is sitting resplendent in her radiance
with an olive branch surely but delicately balanced
in her beak
She flies all the way ……………………H – OM – E
To hear Eeshi-Ra's voice (formerly Ashera) on Sean McVitty's
most recent CD release, called
"Sounds Embracing the Silence"
"We are One" March 2008
After so many years of singing it was nice to catch some of this lovely inspiration on film.  This was playing an impromptu gig at Westbourne Film Studios with guitarist Wade Bayliss, who she'd never met before, with about a 10-minute musical run-through on what chords to use.  Eeshi-Ra then just tuned in and allowed love to express itself!  This is still Eeshi-Ra's most favourite video!
Don Conreaux at Gaunts House Summer Gathering 2010
Eeshi-Ra got invited to sing/channel in two gigs with Gongmaster Don Conreaux at the Gaunts House Summer Gathering in 2010, see below.
Equinox Essense 2010
with a track by Fabio Garces incorporating 111Hz
Inspiral, Camden 2010
The whole video can be purchased here
Beingology with Tim Wheater 2010
A guest appearance at a Sound Healing Concert organised by my good friend and master flautist and sound healing musician Tim Wheater.
and then again in July 2011!!!

The whole gig is now available to view online here.
To see Ashera singing with Tim playing the solfeggio chimes
click through to the video at about 27 mins 40 till 32 mins
There was also another gig I did with Tim
at the Haslemere Museum on 3rd September 2011
HOT AUGUST FLAME
More recently Eeshi-Ra created a song especially for my friend Belinda, for her event Hot August Nights in Byron Bay, Australia.
The song is called "Hot August Flame" written about twin flames with Nicholas Payne on flamenco-style guitar.  See the full video below.
Thanks for watching!
Other music projects include
(most recent first, click on song title to listen/most recent first):-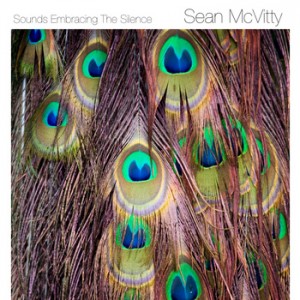 – Recording artist/vocalist for "The Space Between" and "Earthsong" by Nicholas Payne (Australia)
– Recording artist/vocalist for "Chant 2012 Sacred Electra mix" by Youth (Killing Joke, UK) listen here
– Recording artist for electronic breakbeat band "Precision Cuts" (UK)
– Recording artist/vocalist for Ekphorize's "The Things We Say to Bleed"
– Recording artist/vocalist for "Sirene", 'Time Strings" and "Contact" (Tracks 4, 5 & 6) on Anahata's 'Doors to Avalon' (Changing Worlds/Ambient music).  Click here to listen to the whole album.
– Recording artist in collaboration with Emil Herceg (Anahata) as electronic dance music band Electronic Fairies.
– Recording artist/vocalist for "Libera" on Chris Michell's 'The Dolphin Song' (Oreade/New Age music). To listen click below  
– Recording artist/vocalist on Star Children's 'Sacred Reunion' for Return to the Source's 'Sacred Sites' (Positiva/Ambient).  This track then became the music for the Earthdance Prayer for Peace, see below.
– Original voice on the Earthdance "Prayer for Peace" global meditation track by Alex Newman recorded in Glastonbury, UK.  You can listen to it here.  See me at Earthdance in 2007 in the UK focusing the Prayer here.
– Recording artist/vocalist on Avatara's 'Shaddah el Chai' for Return to the Source's 'Chakra Journey' (Volume/Trance & Ambient)
– Recording artist/vocalist with Aviva, Darren Sangita and others in cosmic band 'The Flame'
– Recording artist/vocalist on David Eastoe's 'Pele' on his 'Goddess' album
– Recording artist/vocalist in collaboration with Charlie Bishop as electronic dance music band Elation.  A sample track called "Lotus" is below. Lotus
– Vocal performer/recording artist with 'Emerging Journey'- Celtic acoustic band with guitar, didgeridoo, flute and percussion
– Songwriter/vocalist with band 'Vibes'- multi-percussion with keyboard – Gigs included London's Jazz Café, The Rock Garden and Singers, London.
– Recording artist/vocalist for Neutron 9000's 'Cybersculpture' on 'The Greenhouse Effect'.
– Recording artist for Profile's (Polygram) video of Ashera's song 'The Beautiful Time".
And if you'd like to get in touch, please email Eeshi-Ra by clicking here.