Keys for our Awakening
What if you could take the power of these sacred sound vibrations directly into your body?
What if this could take yourself to a whole other level of self-mastery?
Well now you can with Solfeggio Essences lovingly created by UniPhi with Sound and Wild Medicine based in Glastonbury.
The Activate your Light Body Aura Spray is NOW available after its divine creation on Winter Solstice during the time of the lunar eclipse and also at Stonehenge!!!  It has also added the organic essential oils of grapefruit (to bring clarity, release the past & uplift your mood), cedarwood (for strength/certainty, dispelling negative psychic energies & opening your spiritual channels), and frankincense (aura purification, spiritual understanding & liberation).
The full set is NOW available through this website!!!
Front of flyer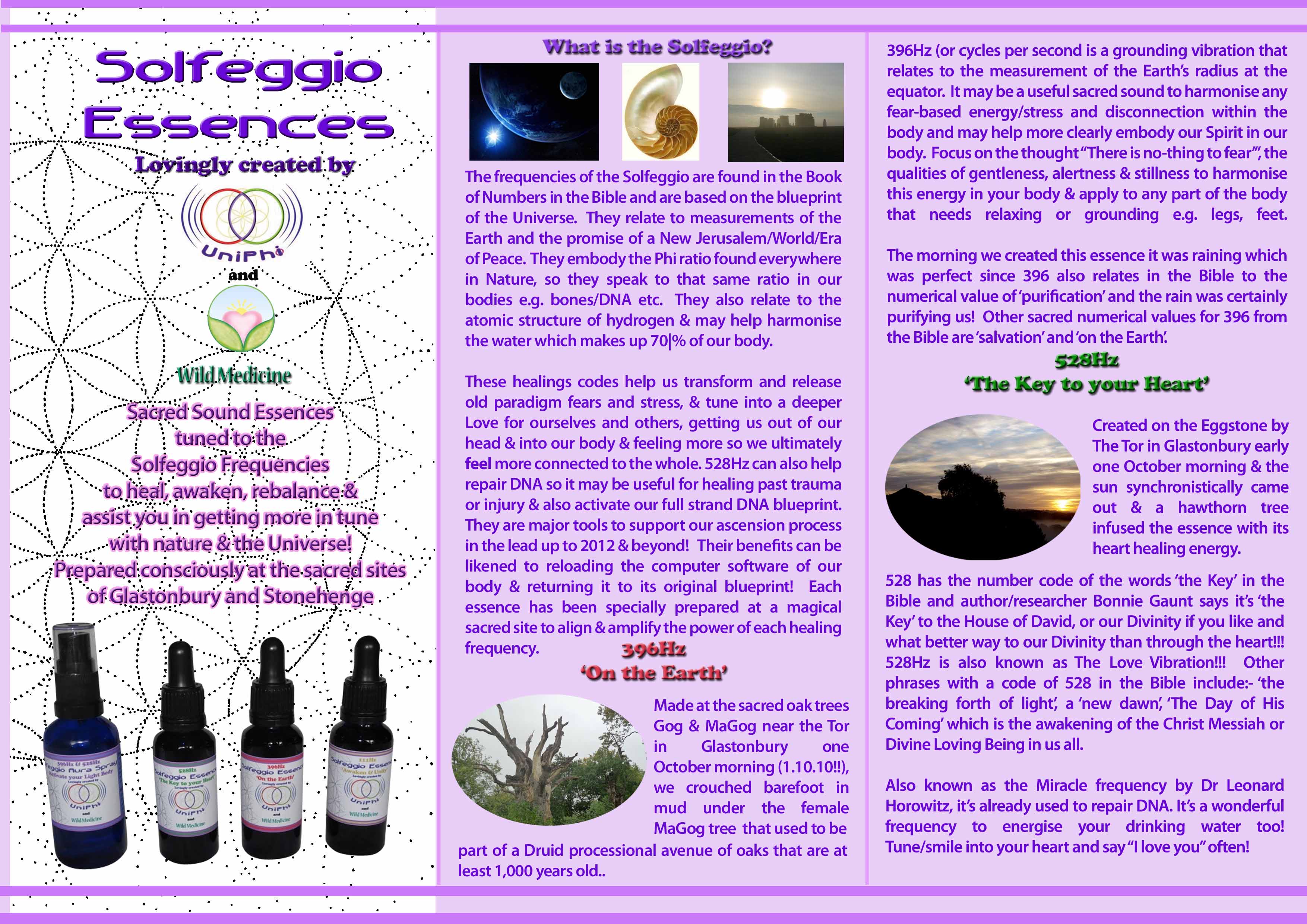 Back of flyer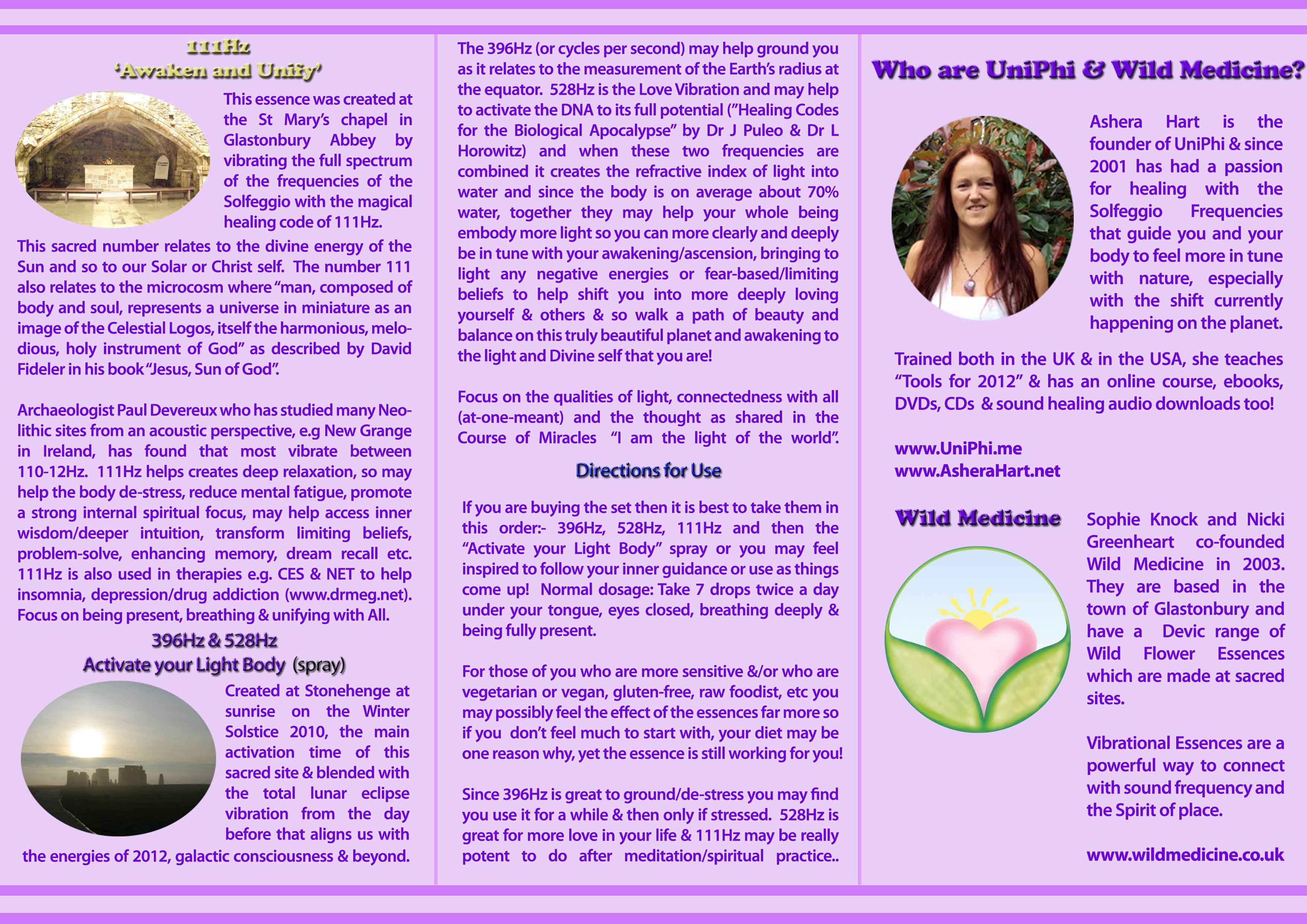 Price : £8.88 per 30 ml stock bottle essence
£24 for the 1st three and/or £15 for the spray or £33 the set!
Tools for our Awakening and the shift currently occurring on the planet as they help us tune more deeply with our bodies, the Earth, the cosmos and Source.
[wp_eStore_cart_when_not_empty] [wp_eStore_fancy1 id=26] [wp_eStore_fancy1 id=25] [wp_eStore_fancy1 id=27] [wp_eStore_fancy1 id=34] [wp_eStore_fancy1 id=36] [wp_eStore_fancy1 id=35]