Music to set people free
Water is the "Universal Solvent".  it cleanses and purifies better than anything else.  Music is the "Universal Language." LOVE is the "universal healer," and Water is the "universal solvent." Put them all together and you have the best kept secret in history–a truth so freeing to human conscientiousness that it will hasten the Spiritual Renaissance.  The "SO" note in the Zobet (solfeggio) stands for "Solve Pollute" in Latin meaning "Solve the Pollution" or "Solve the Problem".  The "MI" note in music stands for "MIracles."  The 528Hz frequency also helps open our heart with the "MIracle" of the Love vibration and to tune our hearts to the heart of Oneness (at-One-meant!).
What would happen if we put this knowledge together to inspire lasting Peace on Earth?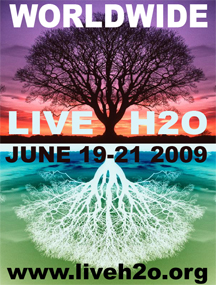 For 72 hours from 19-21 June, many of the world's greatest minds and inspired performers (prayer-formers!!) will entertain and communities will gather in events globally.
What Dr Leonard Horowitz has to say about Live H2O here
Ashera will be doing the global link up for the LA event, together with a singing prayer-formance! at the ocean's edge at 5pm on Sunday 21 June.  For more info on the LA event, click here
and here and for the LA event's Myspace click here
Cities include:-
Bulgaria
Cairo, Egypt
Calgary, Canada
Cardiff, Wales
Chicago, Illinois
Durban, S. Africa
Edmonton, Alberta, Canada
Germany (Weimar/Dresden)
Greece (Delphi)
Hawaii, Big Island
Houston, Texas
Khartoum, Sudan
Kudaka Island, Japan
Libby, Montana
London, England
Long Beach, California
Los Cabos, Mexico
Paisley, Oregon
Pittsburgh, Pennsylvania
Puerto Pinasco, Mexico
Saskatoon, Saskatchewan, Canada
Sedona, Arizona
Sydney, Australia
Toronto, Ontario, Canada
Kampala, Uganda (Africa)
Vancouver, BC
Venezuela (Maracaibo)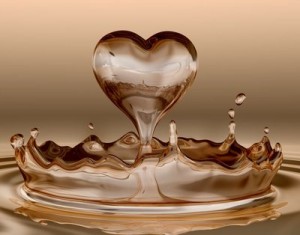 and we'd love you to join us in this global celebration- LIVE H2O) – a concert that may just well awaken humanity to water's divinity and our own.  This interactive educational musical broadcast will surely uplift hearts, heal bodies and expand our awareness.  For the schedule, click here and to learn how to re-tune your instruments click here or here.
On www.Love528.com, you will learn what Dr Leonard Horowitz believes everyone is seeking, yet few find. Master musicians and vocalists experience it – a Oneness with the Source of creation and creative inspiration–when they perform optimally. But they haven't yet figured out how to get "the world to sing in perfect harmony."
Here you will learn how and why this must all be done using your "inner ear" or the "heart of music;" the LOVE and joy connection that you can evolve yourself to master, as with any art or science in which one fully engages.
528Hz is the supreme musical gift of enlightened intelligence and divine sustenance from your creative Source. Click Here and you will learn more and how and why you need to retune your instruments to 528Hz and for more information on workshops regarding this amazing subject, click here.
Leslie Thompson wrote a lovely blog about the opening ceremony done with Hopi tribal member Ruben Saufkie (Water Clan) with prayers made to bring rain to their much needed land in Arizona and less than 24 hours later, rain fell for the 1st time in months for 6 hours, see the full blog here.
and there's also Live H2O TV!!! click here for more info