World renowned sound healer Tom Kenyon is well known for channeling the Hathors who are beings commonly associated with ancient Egypt and from time to time they give Tom messages for humanity which share their insights on the changing times and evolution of our small green planet.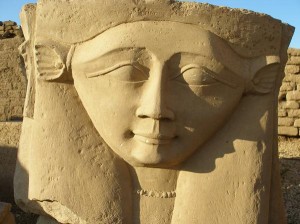 According to Tom Kenyon, the Hathors say that they are a group of interdimensional, intergalactic beings who were connected to ancient Egypt through the Temples of the Goddess Hathor, as well as several other pre-history cultures.In the late 1980's, Tom was "contacted" by them during meditation, and they began to instruct him in the vibratory nature of the cosmos, the use of sacred geometry as a means to stimulate brain performance, and in the use of sound to activate psycho-spiritual experiences. While he was intrigued with the information, he was, at the time, uncomfortable with their self-described origins after all he was a practicing psychotherapist and was involved in brain research at the time. In short, I was a rationalist. And these beings-whoever they were and wherever they came from-did not fit into my views of reality at the time.
In the nearly twenty years since first-contact, Tom has tried and tested their "inner technologies" many times, and have always found both their methods and their perspectives illuminating.
While the Hathors do offer information in the form of language, their primary mode of communication is through catalytic sound patterns. These sounds are "channeled" through my voice during "sound meditations," which I often offer during workshops and retreats. I personally find it interesting that my vocal range has expanded (along with my mind, I might add) in the years that I have been working with them. When I started, I had a range of nearly three octaves; now it is just shy of four. This extended vocal range only occurs when I am actually channeling sound from other dimensions.
For more info on the Hathors, click here

and for the "Chaotic Nodes" channeling, click here
To learn more about Tom Kenyon's work and
experience a series of ascension meditations, see below:
The Holon of Planetary Ascension – click here and here
The Holon of Balance meditation – click here
There are also other guided audio meditations too – click here
And for the whole library of channelings from the Hathors, click here