It's long been a dream of mine to create a sound healing centre with sound healing temple and now I have been advised to start building it and in order to make this dream a reality it needs your support.
The centre will feature:-
Sonic Birthing/Water therapy pool – for mothers to birth blissfully with sound healing frequencies of the solfeggio for a conscious, loving, pain-free, ecstatic and spiritually-aligned birth
Sonic Floatation – for you to be able to bathe weightless in a body of water with the exquisite sound healing frequencies of the solfeggio. Benefits of Floatation
Sonic Immersion – for a fully immersive, dry sound healing experience.

(Before a solfeggio session)      (After a solfeggio tuning fork session)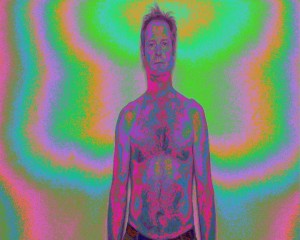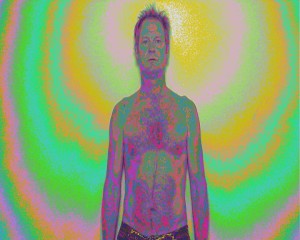 Sonic sessions – for you to be able to experience a personal sound healing session with tuning forks played to the ears and your surrounding pranic energy/merkaba light field to rebalance and more deeply tune you in on all levels.
The pictures above are the result of a simple digital photo processed through an energy field imaging system called EFI Photon Pro that reveals the spectrums of light invisible to the naked eye to show the imbalances within the physical body and surrounding energy field.
For more information on the frequencies of the solfeggio please click here

Relaxation Suite sessions – Other sessions can also include receiving the solfeggio sound healing frequencies via a 360 degree, fully spatial 3D sound system via a geometrically-placed speaker system since the body does not hear in stereo, your whole being hears in a 360 degree environment.  This is pioneering technology that is now available in collaboration with my San Francisco-based partner Elan Rosenman of Soun3D (www.soun3d.com) will make such surround systems as 5.1 and 7.1 surround sound a dated thing of the past!
For an exciting video testimonial from the US from a workshop of ladies who experienced the solfeggio sound healing frequencies of The Unity Codes through an ambisonic sound system from Soun3D, see this link below.
This will be based on a sacred geometric design using the Phi ratio in all aspects of the construction.  It will also be built with as little metal to make it as earth-based and natural as possible being made of only natural materials e.g. clay, wood, rammed earth etc.
I have been inspired by this sound healing dome called The Harp Song and would love to build something similar to this.
This will be set in a completely natural surrounding with a beautifully created surrounding garden for visitors to be able to relax and commune with our amazing planet.
It will feature many workshops/events/ceremonies and healing circles for both singing, healing, dancing, celebration and consciously creating and learning in community together.
In order to make this dream a reality it now needs your support.
All funds received will be put into a fund to build this centre as soon as sufficient funds are available.
If you would like to give a substantial donation (over £10,000) and/or would like to personally speak with Ashera then please contact her via email (ashera @ asherahart.net) giving your phone numbers and I will reply to you as soon as possible.
Together we make a difference and together we can heal the world through the awesome beauty of the solfeggio sound healing frequencies!
Thanks so much for your support.
Namaste
Ashera
Sound Healer/Workshop Facilitator/International Speaker/
Author & Founder of UniPhi