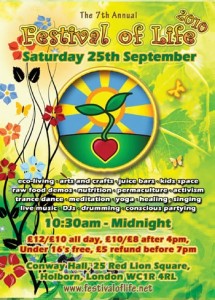 Hi there
Just wanted to let you know that I will be leading a short intro class on "Tools for 2012" so if you've been curious to come and check it out my sacred sound/2012 work for free then now's your chance!!!
and learn how to get more in tune with your body with the power of sacred sound and other recommended lifestyle changes to be in tune with the shift currently occurring on the planet in the lead up to 2012.
I'll be teaching in the Club Room at 2pm so maybe c u there!