Hi there everyone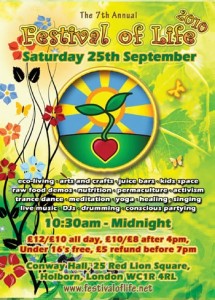 Just wanted to let you know that Andrea Tteja and I will be leading a short intro class at Festival of Life so if you've been curious to come and check it out for free then now's your chance!!!
and learn how to get more into your body with the power of sacred sound and the awesome beauty of your voice tuned to crystal bowls/natural frequencies.
We'll be teaching live on the main stage at 4pm so maybe c u there!
For more information on this great event, please click here or the summary of speakers click here