THE PORTAL




SOUND HEALING PRACTITIONER RETREAT IN EGYPT


Portal 1 – 1-11 November
Portal 2 – 13-22 November
@ The WestInn Cairo Golf Resort & Spa Katameya
Luxor Tour 22-28 November
@ Jolie Ville, Luxor & The Movenpick, Aswan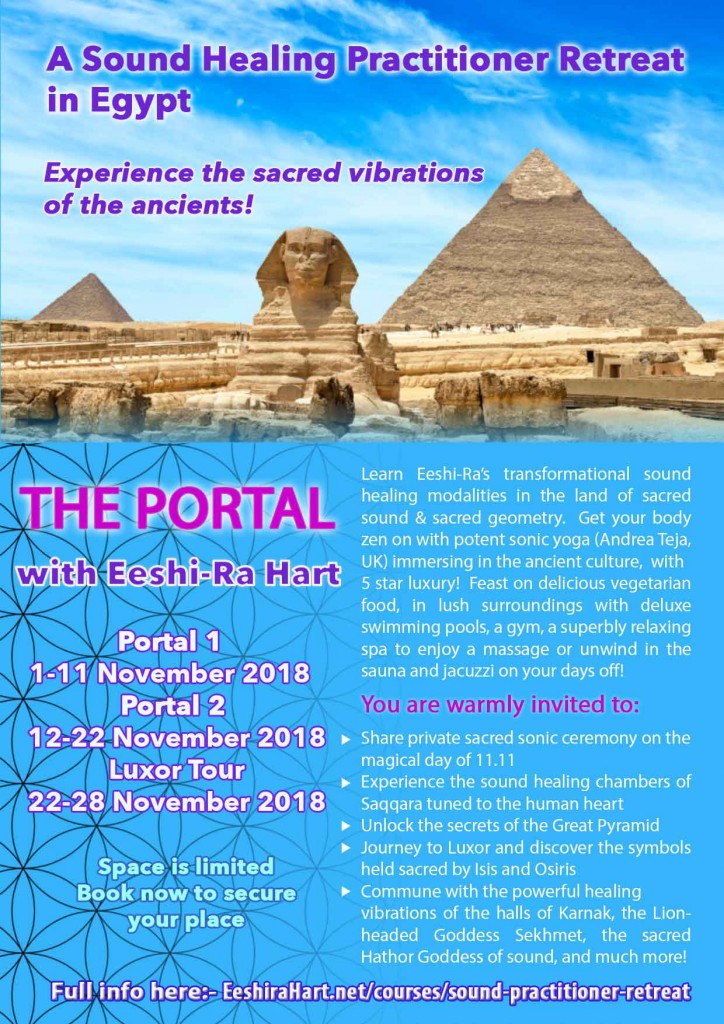 You are warmly invited to join me as we travel back in time, and experience the ancient sound healing vibrations of Egypt, where the streets have no name and timelessness still exists!
I'm so excited to share many of my sound healing modalities in the land of sacred sound, sacred geometry, and ancient culture whilst revelling in the luxury of a 5 star hotel.  We'll be tuning our bodies with sonic yoga, enjoying delicious vegetarian food, and revitalising in lush surroundings, deluxe swimming pools, a gym and a superbly relaxing spa to enjoy massage or unwind in the sauna or jacuzzi!
Come and share sacred sonic ceremony on the magical day of 11.11 at one of the oldest ceremonial temples on the Earth built in honour of the Sun God Ra.  It has an altar made from the same crystal that built the Sphinx, where the ancients connected with their ancestors from the stars!  Experience the sound healing chambers of Saqqara that tune in with the human body and unlock the secrets of the Great Pyramid as we journey into other realms in the highly attuned vibrations of the King's Chamber.  We will also discover the sacred symbols embedded in the Temple of Isis, and the Temple of Seti (Osiris).  Let your spirit be transported into higher planes of existence with the powerful healing vibrations of the halls of Karnak and Sekhmet's Sanctuary, come and commune with the potent energies of the falcon-headed God Horus (the divine child of Isis and Osiris) at his temple in Edfu, tune in with the sacred sonics of the Hathor goddess temple at Dendera (wife of Horus), enjoy an afternoon sail up the Nile on a traditional Egyptian felucca (boat), visit the night market in Aswan and more!
"I can highly recommend Eeshi-Ra's courses, they are packed full of content and passion for her work"
– Jenny, Zobet tuning forks practitioner
SCHEDULE
1 November (1.11 – !!!)
Arrive on the magical number of 111 which is one of the master frequencies we'll be tuning in with!
3 pm onwards – Portal 1 participants to arrive. and check in, flying in to Cairo.
7 pm – Group dinner
THE PORTAL – PART 1 – THE ATTUNEMENT
2 November (3 days Module 1)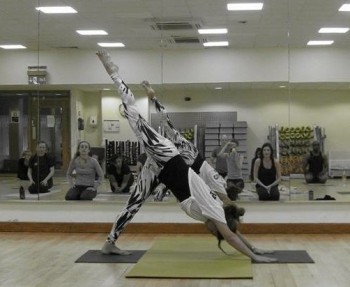 11 am – Grounding in – Introduction; Logistics; and Meet and Greet
12.30 pm – Lunch
2 pm – UniPhi Yoga with guest teacher Andrea Teja (UK) using the voice tuned to key frequencies to achieve deeper yoga mastery and embodiment
5 pm – Finish
7 pm – Dinner
3 November
8-9 am – UniPhi Yoga
9 am – Breakfast
10.30 am – UniPhi Yoga
12.30 pm – Lunch
2 pm – UniPhi Yoga
5 pm – Finish
7 pm – Dinner
4 November

8-9 am – UniPhi Yoga
9 am – Breakfast
10.30 am – UniPhi Yoga
12.30 pm – Lunch
2 pm – 5 pm  Free time!
7 pm – Dinner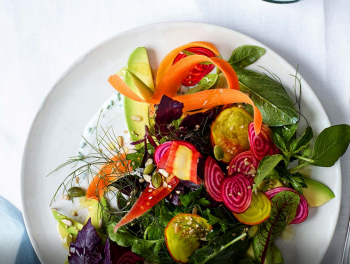 All lunches and dinners at the hotel during the training days will be at 12.30 pm and 7 pm.
5 & 6 November
10 am – 5 pm – ZOBET (SOLFEGGIO) TUNING FORKS PRACTITIONER (2 day Module 2)
Learn how to clear, align, attune and activate full pranic energy flow with these potent rebalancing frequencies for awakening and ascension.  More here.
"I learnt the Zobet tuning fork practitioner level with Eeshi-Ra. It was a very informative course, and she was very knowledgeable and helpful with all the students. It was a practical hands-on way of learning, and fun too. I learnt so much and have taken this knowledge forward with me, and I use my tuning forks for myself and my clients. They all love them and how it makes them feel.  I would train with Eeshi-Ra again, and recommend her workshops and training".
– Sally, Zobet Tuning Fork Practitioner
7 November
A DAY OFF – An opportunity to integrate, rest, explore, sunbathe, shop, receive a massage, enjoy the indoor or outdoor pools, gym or sauna.
8 & 9 November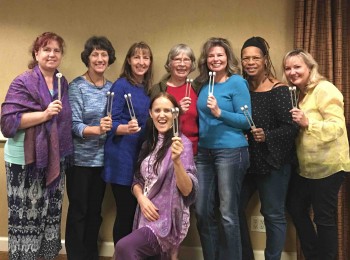 10 am – 5 pm – EARTHING TUNING FORKS PRACTITIONER (2 day Module 3)
Learn how to tune in with the vibrations of the Earth above (Yang) and Earth below (Yin) to ground, energise, embody, expand, clear out the impact of technology and awaken to deepen spiritual connection & Unity.  More here.  Both tuning fork practitioner trainings are at mastery level to support you in becoming the best practitioner you can be so you can give the best sessions to everyone you treat!
10 November
10 am – 5 pm – THE RECLAIMING (Personal Transformation) (1 day Module 4)
Learn a shamanic recapitulation cutting the ties practice to release unloving relationships and past lovers from your life and empower you to embrace a new way of relating to yourself, your sacred sexuality and others.  More here.
11 November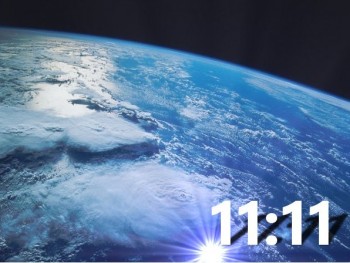 CEREMONY DAY
6.45 am – Gather in hotel lobby
7 am – Leave for Saqqara
8 am – Arrive at Healing Chambers of Saqqara/Step Pyramid of Djoser & "House of Spirit".  More here
9.30 – Depart Saqqara
10.30 – Arrive at possibly the oldest sun temple in Egypt!  (A secret yet to be revealed!)
11.11 am – Sacred Sound Ceremony
12.30 pm – Depart
1 pm – Lunch
2.30 pm – Travel to Sphinx & the Pyramids
3.30 pm – Arrive at the Giza plateau
4 pm – Camel ride
5-7 pm – Private time in the Great Pyramid
7 pm – Dinner in Cairo
9 pm – Return to the hotel
12 November

A DAY OFF – An opportunity to integrate, rest, explore, sunbathe, shop, receive a massage, enjoy the indoor or outdoor pools, gym or sauna.
12-4 pm – Cairo Museum Tour available (£25 including transport & guide)
3 pm onwards – Portal 2 participants to arrive and check in
7 pm – Group dinner
"Hugest thanks for the amazing sound therapy.  I was made a new man and using the energy field imaging equipment,  the change was one of the most significant I have witnessed in 15 years" (from reviewing over 450 modalities) – Dr John Rogerson
(Photos processed using EFI Photon Pro (Energy Field Imaging) available for purchase through me to bring your sound healing sessions into the future!  Make the invisible visible.  Delight your clients by showing the changes in their energy field and physical body after just one session!  It's one of the biggest single motivators I've seen that inspires them to want to keep shifting.  Video version also available to show energy shifts in real time).
THE PORTAL – PART 2 – THE QUICKENING
13-16 November 2018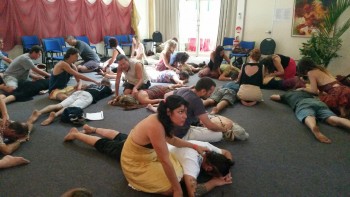 9.30 – 10 am – Introduction; Logistics; and Meet and Greet
10.30 am – 5 pm – BODY SONICS PRACTITIONER (All days) (4 day Module 4)
Learn how to use the voice tuned to key frequencies and conscious emotional release as shamanic tools for healing the body to empower yourself and others to become their own healer.  More here.
"I'm most grateful to Eeshi-Ra for the magnificent Body Sonics weekend from the depth of her heart and knowledge.  Coming out of depression, and being so sensitive to the environment, I was looking to find a method that is both scientific and spiritual for healing my fears and my anxiety and help me remain on a level of love and gratitude within myself…. I am so impressed in the diversity of knowledge and ancient healing methods incorporated.  I totally recommend Eeshi-Ra for her ability to teach us to heal using our own voice…. and through the powerful sound guided meditation techniques, I went into a trance state where truths were spoken by my Soul.  Namaste Eeshi-Ra" – Alina G.
17 November 2018

A DAY OFF – An opportunity to integrate, rest, explore, sunbathe, shop, receive a massage, enjoy the indoor or outdoor pools, gym or sauna.
18 November 2018
10 am – 5 pm – FACILITATING CONSCIOUS EMOTIONAL RELEASE, BOUNDARIES & COMMUNICATION BEYOND TRIGGERS (1 day Module 5)
Tools for clearing blocks using breath, sound, movement, sacred geometry, telepathy, prayer, silent affirmation, energy work and light.

19 November 2018
10 am – 5 pm – CONTRACT CLEARING & EMBODYING HIGHER VIBRATIONS  (1 day Module 6)
Tools for clearing past or current life blocks with partner exchange to clear 3 blocks.  More here.
20 November 2018
10 am – 5 pm – CHANNELING WITH THE VOICE & SHAMANIC SONICS (Vocal Healing Tools) (1 day Module 7)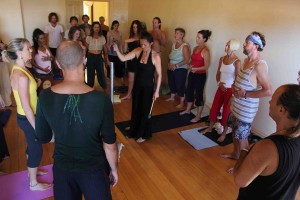 Using the voice as a catalyst for personal & planetary transformation.
21 November 2018
10 am – 5 pm – SOUL EMBODIMENT & ENERGY CLEARING (1 day Module 8)
Using the voice for sonic soul retrieval and Divine I am presence embodiment.  More here.
22 November 2018
LUXOR TRIP (22-27/28 November 2018)

1 pm – Leave for Luxor
6 pm – Luxor Temple visit
23 November 2018
Visit Temple of Seti at Abydos (Flower of Life) and Hathor Goddess temple at Dendara
24 November 2018
Visit Karnak & possibly Sekhmet's Sanctuary (if open)
25 November 2018
Drive from Luxor to Aswan and visit the Temple of Horus at Edfu.  Overnight in Aswan
26 November 2018
Morning: Visit Temple of Isis at Philae

Afternoon: Enjoy a Felucca (boat) ride on the Nile
Evening: Visit the Aswan night market
27 November 2018
Late morning – Fly to Cairo
Afternoon – free to enjoy Cairo or fly home
All packages include an additional overnight stay in Cairo.  Please let us know if your flight is booked for 27.11.18 and we will deduct the last night's hotel costs for you.
28 November 2018
Fly home
What you will receive:-
A complete training manual for each practitioner training
A Certificate of Attendance for each training
Luxury 5 star accommodation
Yummy vegetarian food
Unlimited access to the indoor & outdoor pools, gym, & spa
A unique opportunity to experience temples in the land of sacred sonic Egypt!
YOUR TEACHERS
Eeshi-Ra Hart – UniPhi with Sound (Tuning Forks and Healing with the Voice)
Eeshi-Ra is dedicated to helping others transform themselves not only on a mental, physical, and emotional level, but also a spiritual one.  Eeshi-Ra has always loved to sing as a young child, she sang in the school choir and then moved into the professional world of opera, jazz, pop & other genres and was inspired by how deeply music can uplift and energise us.  Eeshi-Ra then chose a more healing focus, training in different healing modalities like massage, rebirthing, aromatherapy, reflexology etc, and in the late 1990's became fascinated with the power of sound. After recording her debut vocal sound healing CD in Australia, she fully dedicated to that path in 2001 after discovering the potent frequencies of the solfeggio.  These were the answer to a question she was asking the Universe for over a year!  She has trained in different tuning fork and vocal healing modalities with many of the top experts globally, and has since developed her own tuning fork protocols and vocal healing tools.  With over 20 years' experience in the sound healing world, she believes sound is one of the perfect catalysts to fast track humanity's evolution at this time.  She has researched deeply into the science of frequency, the maths, their many benefits and their spiritual significance on a personal and planetary level, and speaks at conferences and teaches worldwide.  "I'm passionate about the power of sound to bring transformation in our lives.  I love how gentle, fast & effective it can be to bring about lasting change."

Andrea Teja – UniPhi Yoga (Sonic Yoga)

The yoga classes I teach are largely informed by my training as a Bodyworker, Reiki Master and Somatic counselling as well as other energetic modalities, that includes some shamanic training. My studies, yoga practice and motherhood have all shaped my present work and being highly intuitive. has enabled me to develop my own style of teaching.  In 2006 combining all that I had learned through various traditions I created a concept called Nature's Rhythm Yoga.
I will be offering UniPhi Yoga which is a collaboration with Eeshi-Ra creating an exciting new concept that uses yoga to free the mind combined with sound healing, to bring freedom and release to the body, with focused sound, voice, breath and movement. This helps us access deeper states of embodiment, awareness and natural relaxation.
In my free time I love to dance, long walks in nature, writing, and other exercise modalities like climbing. In addition to teaching yoga, I offer somatic counselling sessions that include my skills for body dialogue and breath work.
"My aim is to work with others in a way that is most helpful for them, assisting others towards making conscious choices and further understand life's rhythms and their true nature. True health and wellbeing is about understanding your conscious and unconscious thoughts and how these affect your attitude towards healthy living.
The choices we make today, will mark our future. I am passionate about sharing what I know through my various studies around wellness; I like helping people feel better, and to do what it takes to reach their goals. I'll share great ways that will be helpful for your empowerment and purpose.
Awaken to your true self. The power is within you!  More on Andrea's work here.

And here's a sneak peek of what UniPhi Yoga looks like from a filming done a while back.
Hear what others say about Eeshi-Ra's work below:-
HOW DO I BOOK IN?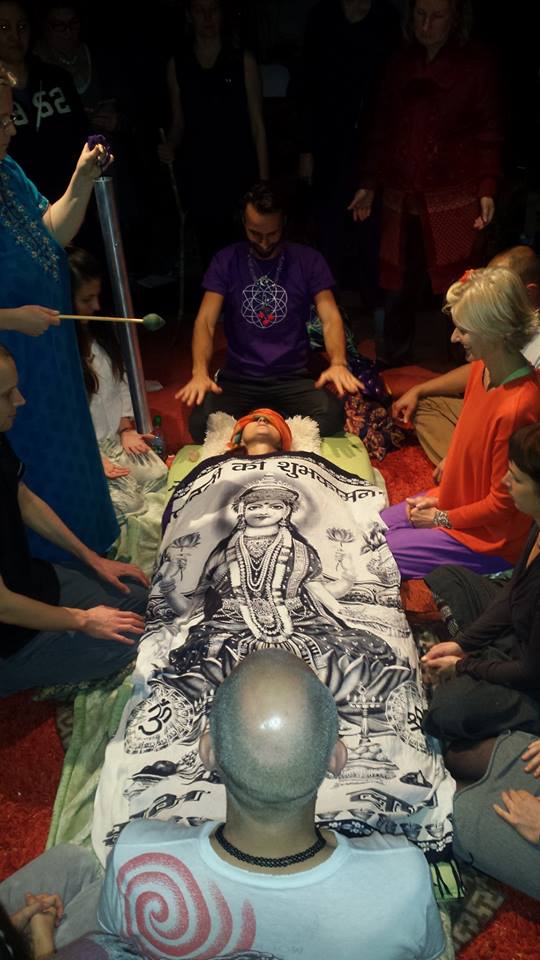 Please fill out the registration form that is available here, and return it to us to the email listed on page 5 of the form.   Space is limited to just 20 participants so please book soon to avoid disappointment!
The Portal immersion offers two mastery level tuning fork practitioner trainings in Portal 1 and transformational vocal healing practitioner training in Portal 2, or you can join us for both!
WHAT'S INCLUDED
Portal 1 (1-12.11.18) includes all tuning fork tuition (Solfeggio/Zobet and Earthing) and training manuals, vegetarian lunches and dinners (including Group dinner on 1.11.18) (except for your day off on 7.11.18), bottled water, visa fees, airport transfers, hotel accommodation at the luxury resort of WestInn Cairo Golf Resort & Spa Katameya (based on double shared occupancy) with a full buffet breakfast, PLUS the sound ceremony including all tour fees (entrance fees, guide etc), and a boxed vegetarian lunch on the 11.11 ceremony day on 11.11.18.
Portal 2 (12-22.11.18) includes all Body Sonics (Healing with the Voice) tuition & training manual, vegetarian lunches and dinners (including Group dinner on 12.11.18), bottled water, visa fees, airport transfers, hotel accommodation at the luxury resort of WestInn Cairo Golf Resort & Spa Katameya (based on double shared occupancy) with a full buffet breakfast.
What's not included: your flights to and from Egypt, lunch and dinner on your days off (Portal 1 – 7.11.18, dinner on 11.11, lunch on 12.11 and Portal 2 – lunch and dinner on 17.11.18).  The 11.11 ceremony is only included if you are coming earlier for Portal 1 (1-12.11.18), or earlier for Portal 2 (10-22.11.18) or you book in with us for the Luxor trip (see below).
Please note: If you really don't want to miss our special 11.11 sacred sound ceremony day with special tours to Saqqara, probably one of the oldest ceremonial centres on the Earth and private group time in the pyramids, and would love to join us and are booking in for Portal 2, and would like to come a little earlier for that, you can book for 10-22.11.18 or join us in Luxor too (10-28.11.18).
Our Luxor temple extravaganza!:  For those of you who would like to dive deeper after all your sacred sound learning, attuning, shifting, & expanding, we will then journey south and have a chance to fully unwind and we would love you to join us for the Luxor sacred temple visits (Temples of Luxor, Isis, Osiris, Horus, Hathor Goddess of Sound, Karnak, Sekhmet's Sanctuary & more!).  This includes:- return flights to Cairo, your hotel (double occupancy sharing a twin room at the Jolie Ville in Luxor and at the Movenpick in Aswan) & breakfast, all tours, temple entrance fees, and all transportation.  It does not include your lunches or dinners which will be purchased whilst on tour 22-28 November 2018.  When we return to Cairo, on the late morning of the last day (about 11 am), (27 November 2018), most flights out of Egypt also leave in the morning, so we will enjoy an extra afternoon/night in Cairo together before traveling onwards to our final destinations.  If, however, you have managed to book a late night flight on 27.11.18, then we will simply deduct that last night from your total booking.  Please let us know.
Single Room: If you would prefer the ultimate luxury and privacy, it is possible to have a single room at any point during your stay with us.   Otherwise, you will be sharing a room with one other, at the luxury resort of WestInn Cairo Golf Resort & Spa Katameya, at the Jolie Ville in Luxor and at the Movenpick in Aswan.  Single occupancy (e.g. a superior room with a king bed at the WestInn) is available for an additional fee.  Click on each different option for single room supplement cost.
Deposit:  Space is limited to just 20 participants.  To secure your place – Please pay your deposit of £396/US$555 (as at 6.4.2018) (N.B.  This is non-refundable) or pay in full and full payment needs to be paid by 1 September 2018.  Please scroll to the bottom to make payment.
Early bird: To ensure you receive the special early bird rate, you need to book by 7 May 2018.  Thereafter, the full training fee will be charged.  If you'd prefer a payment plan, we're happy to offer this for you by prior arrangement, with your final payment to reach us by no later than 1 September 2018.  Please contact us here for details no later than 1 May 2018.
Payment: To reduce costs for you and us, payment by bank transfer is most appreciated.  Upon completion of your registration form, you will receive our bank details.  If you prefer to pay the balance of your training by Paypal or credit card, an additional 5% fee applies (e.g. £396 + £19.80 = £415.80).
Cancellation Policy – All requests for cancellation must be submitted in writing.  Please be aware that refunds are discretionary according to the circumstances.  Please note that cancellation requests due to unforeseeable circumstances will be considered on a case-by-case basis. The following outlines cancellation fees and policies:
More than 90 days prior to the Retreat start date: £396.00 deposit/US$555 (as of 6.4.18) (non-refundable)
Less than 90 days prior to the Retreat start day: 100% of your payment for the Retreat is non-refundable
In the unlikely event of you needing to cancel, your deposit or retreat payment may be applied to a future sound practitioner retreat instead.
If the Participant has to leave prior to the Retreat's conclusion, refunds will not be made for the unused portion of the Retreat.  No refunds will be made for any excursion, meal, workshops, or other activity that the Participant misses or decides not to participate in for any reason.
Flights: Great deals can be found if you book well in advance!  Recommended websites include: Kiwi.com, Kayak.com, and Adioso.com.
CONTACT US: If you've got any questions, scroll down for the FAQ's section, or please let us know here.  We're more than happy to help!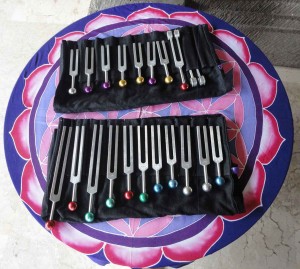 Things to bring:-
Your Zobet and Earthing tuning forks, tuning fork leg activators & 3 coloured rubber spheres if you're doing Portal 1 (Scroll to the bottom to order the forks, and please order at least 6 weeks prior).  You can order the activators and rubber spheres here.
Your solfeggio chimes (396Hz and 528Hz if you're doing Portal 2 – Please order 6-8 weeks prior) plus a hockey stick bag with scarf to stop them scratching to carry them in.  Click here to order.
Hat or scarf to cover your head, sunglasses, mosquito repellent, swimsuit and sunscreen
Cotton clothing (avoid synthetic if possible e.g. polyester) and dress conservatively for temple ceremony in white (shoulders and cleavage covered)
Long loose pants, but shorts are not recommended for the Egyptian culture
Skirts are fine for the training days, but not recommended, if climbing e.g. inside the pyramids on 11.11.18!
Comfortable walking shoes
Light jacket/sweater for night-time
220-240V two pin European style adapters.
A copy of your passport and airline tickets in the event of them being lost/stolen
Medication/alternative supplements e.g. Grapefruit seed extract in the event of an upset stomach) and rehydration electrolytes
Camera, flashlight, and a change of clothes in your carry on, in case your suitcase doesn't arrive on time!
FAQ's – FREQUENTLY ASKED QUESTIONS:  See below for answers to many questions, and your Digital Welcome Pack with further information will be forwarded to you upon receipt of your deposit.
When booking my flight, what's the destination I need to fly into?
You need to book your flight to and from Cairo, Egypt
Do I need a visa for Egypt?
Everyone needs a visa in order to travel to Egypt. Our lovely tour guide Mohammed is kindly arranging all our visas, so you will meet one of his representatives on arrival before going through passport control and immigration.  You can get a visa on arrival for visits up to 30 days, if you're from the UK, EU, Australia, Canada, Croatia, Georgia, Japan, New Zealand, Norway, Macedonia, Republic of Korea, Russian Federation, Serbia, Ukraine and the USA. The visa fee of
GBP£20/US$25
is included in your package.  Please ensure your passport is valid for a minimum period of 6 months from the date of entry into Egypt. If you're a national of another country, you will need clearance from the Egyptian Consulate which can take 2-6 weeks. For nationals of other countries, China, South Africa and Malaysia, see more info here:
http://www.egyptianconsulate.co.uk/FAQ.php#26
Do I need to get any vaccinations before travelling to Egypt?
No vaccinations are required, but you may be advised by your doctor to take special precautions e.g. Heptatis A, Diphtheria, Rabies, Tetanus and Typhoid so it is entirely up to you. Precautions against Hepatitis E and Tuberculosis is sometimes advised. However, if you're travelling from an infected area, a yellow fever vaccination certificate will be required. Malaria medication is not required. Homeopathy is also a good way of preparing your body before travelling with various nosode preparations. Avoid touching stray animals as rabies is prevalent throughout the country and take care visiting stress markets where birds have been reported to be carriers of Avian flu. HIV and Aids are also present so take normal precautions to avoid exposure. Avoid swimming or bathing in the waters of the Nile as this may expose you to the tropical disease Bilharzia which is a small parasite that burrows into the skin.
If I plan to arrive earlier before the retreat starts or stay longer after the retreat, do you have information about possible accommodation?
If you want to book an additional night or two at the same hotel, please contact the hotel direct, or you may prefer to be right in the centre of Cairo for a night or two. There are many websites for booking online. Good options include:
Booking.com
,
Tripadvisor.com
,
Expedia.com
, or you may prefer to contact our wonderful tour guide – Mohammed of Guardian Travel and I'm sure he'll be happy to help. guardian@guardiantravel.com.
Do you offer a pick up service at the airport?
Yes, airport transfers are included in your training package, after completion of your booking, simply contact Mohammed direct to arrange:- guardian@guardiantravel.com.
What's the best approach with food and drink in Egypt?
If you're buying food or drink that's not in the hotel or in a restaurant, it's best to avoid uncooked vegetables or peeled fruit that may have been washed in tap water and avoid street vendors too.
Water: Use only bottled water for drinking and to be on the safe side also when brushing teeth if it's not in the hotel in Cairo. When buying bottled water, check the seal of the bottle is intact as some bottles may not be genuine. Avoid ice in drinks except at the hotel and in restaurants.
I have food allergies, do you have diet alternatives on your menu?
Our menu is very healthy, based on a vegetarian diet. There is a question on the Registration Form asking about any food allergies you might have, if this is your case, we will let the hotel know about it so they can provide you with some yummy alternatives. There is also a choice of delicious superfood smoothies and juices available at the Westinn Fresh by The Juicery.
Are there any hidden fees?
No, there are no hidden fees, the cost of the training retreat includes all tuition and training manuals, airport transfers, vegetarian lunches and dinners, sound ceremony and tours on 11.11.18 (if you've booked for Portal 1). What is not covered is your flight, food on your days off or the ceremony and tour day on 11.11.18, if you're just doing Portal 2 or the Luxor trip unless you've booked that.
Can I pay the balance due via Paypal or credit card?
Yes, but for Paypal payments you need to add an extra 5% ((e.g. £396 + £19.80 = £415.80 (as of 6.4.18) or please email us info @ eeshirahart.net (without the spaces) to let us know you'd like to do a direct bank transfer. Please use your name and choice of package with date as a reference when transferring any money. e.g. E Hart Portal 1 1-12.11.18 so we can track your booking.
Will I have time off to sightsee and buy some Egyptian souvenirs?
Yes, there are days off on 7, 12 and 17 November and it's your choice whether you'd like to use the opportunity to integrate, rest, explore, sunbathe, shop, receive a massage, enjoy the indoor or outdoor pools, gym or sauna or get more adventurous and journey into Cairo.  For those interested, our lovely tour guide Mohammed is also offering an optional visit to the Cairo Museum on 12.11.18 at an additional cost of GBP £25. Please email us for further information on that and to book in ahead of time. We definitely recommend you to come with some space in your luggage as we know you will return with some extra goodies in your baggage!
What is the currency in Egypt?  Is it ok to pay in Dollars?
The currency is Egyptian pounds. You, can pay with dollars in Egypt, but it's better to exchange your money at the airport on your arrival or in your country of origin as you will pay more in US dollars than you would in the local currency.
Can I withdraw my money using ATM/cash machines in Egypt?
Yes, you can use cash machines to withdraw your money with a commission payable depending on your Bank but Egyptian ATM's do not charge a withdrawal fee. You get a better exchange rate if you withdraw money from an Egyptian bank e.g. Bank Misr than if you exchanged your currency at a bank. Do also check with your bank to find out their current rules. If you purchase a pre-paid card and put cash on it, this is a very secure way of travelling with money as you don't get charged per transaction as it's not linked to a bank. Good cards that don't charge a foreign exchange fee are Halifax Clarity and the Post Office MasterCard. They charge an interbank rate of exchange so it's better than using cash. You can easily use any cash machines to withdraw when you arrive, or sometime during your journey, that's the best option N.B. Please don't forget to let your Bank know that you will be in Egypt during that period of time, otherwise they might block your account/card during your travels when you're trying to withdraw or making a payment.
Do I need to be concerned about safety in Egypt?
No. Most of the time you will be with the group, although if you decide to go off piste into Cairo, and go sightseeing, we definitely recommend you book a tour guide and travel with their transportation, and go with at least one or two other participants. With the current political unrest in the region, it's best to be vigilant at all times although as of April 2018, I've been advised by our local tour guide Mohammed that it's generally safe walking through the streets.  It is, however, recommended that tourists avoid independent road travel outside major cities and/or resorts at night. Luxor, however, is completely fine, no worries.
Can I bring my medication into Egypt?
Some prescribed over-the-counter medicines available in the UK are considered controlled substances in Egypt and can't be brought into the country without prior permission from Egypt's Ministry of Health and the required documentation. The required documentation is a letter from your doctor on headed paper specifying details of your condition, the quantity of medication you will be carrying and that the prescribed medication is for your personal use only. If you arrive without this permission, the medication will not be allowed into the country and you may be prosecuted under Egyptian law. e.g. Methadone is not permitted. More on the Egyptian Consulate UK website here:
http://www.egyptianconsulate.co.uk/FAQ.php#26
.
What's the electricity voltage in Egypt and what adapter do I need for my electronics?
I want to remain reachable to my family and/or friends, will I have WiFi in the areas we will be visiting?
Yes, although we recommend that participants take this time to "disconnect" from devices as much as possible, we understand that some will need to be in touch for various reasons. WiFi is available in all hotel rooms, although Luxor has yet to be confirmed. You can use your mobile roaming service, but this can result in expensive bills depending on your provider.  If it's important to you, you can alternatively purchase a pay as you go SIM card with internet for the Luxor trip which can be arranged for you at an additional cost. Please note you will need a phone that is unlocked so any SIM can be used. Details for this process will be sent in your welcome pack.
More questions?  If you have any extra questions, you can write to us by clicking here.