LEARN SOLFEGGIO TUNING FORKS WITH EESHI-RA LIVE!
NEXT TRAINING – TBA
To learn this course online with me, please go here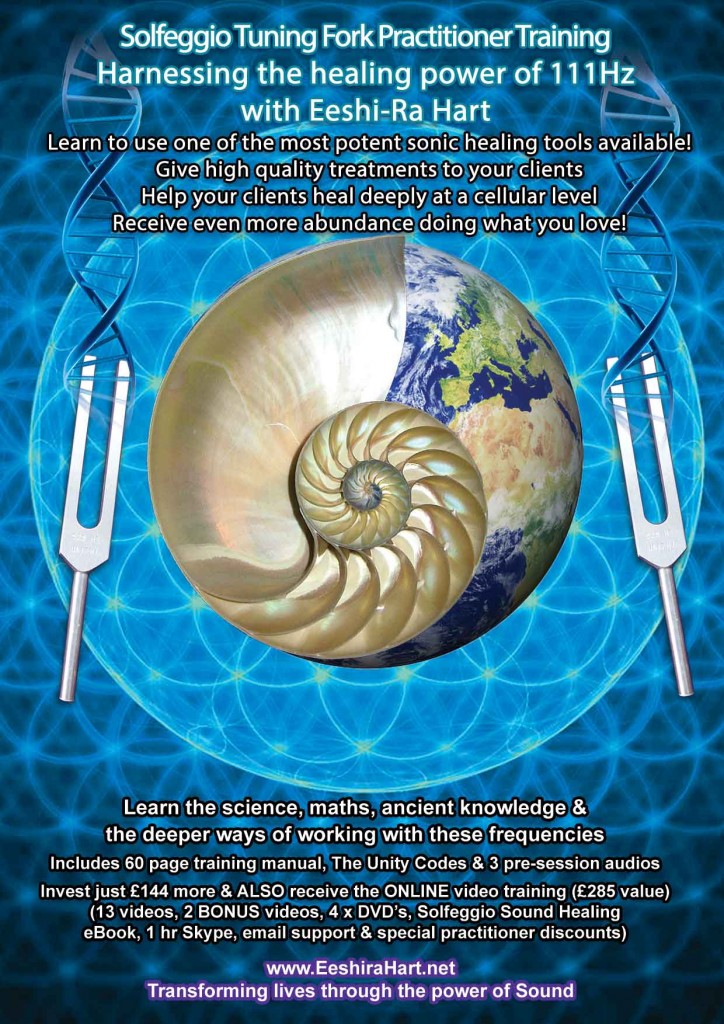 Would you like to:-
Help your clients deal with stress and feel deeply relaxed after just 1 hour?
Assist your clients with depression or anxiety so they feel uplifted afterwards?
Help your clients feel more balanced, energised & in tune with themselves?
Help your clients who suffer with insomnia have a more restful sleep?
Attract more clients by offering something truly unique in your sessions?
Achieve even better results with your clients so they can heal in a far deeper way?
Take your healing practice to a whole other level?
Work with the refined power of special frequencies that rebalance on all levels to encourage deep wellbeing, clarity and attunement & transformation for you and others?
Come and learn to heal with the sound healing frequencies of the Zobet (that the solfeggio sound healing frequencies are sourced from) with state-of-the-art healing technology that can make a real difference to someone's life.
On this course you will learn:-
How to give a 1 hour solfeggio tuning fork session
The 10 techniques used to clear, activate and harmonise your client's energy

What are the Zobet (solfeggio sound healing) frequencies and why they are so important at this time for humanity
The full list of sound healing benefits they provide to your client and yourself
How to use the sound healing frequencies for pain relief & more!
The real science, maths and ancient wisdom about these sound healing frequencies that no other solfeggio tuning fork course teaches
The correct way of using tuning forks & how to prepare to maximise healing for your client
Their effect on the brain and body as evidenced by university study and as used in the medical world today
Why their effect is way beyond binaural beats most commonly used in most sound healing audio today
How using a different type of tuning fork may amplify the healing potential way beyond all other tuning forks

Why water is so vital before, during and after a session
The impact of radiation from technology on a healing space and how to minimise it
How you can create sacred space instantly, especially useful if you have to travel to your client
How to become a tuning fork yourself
Why giving a 3rd eye activation before you start is important and how to do it
How the forks give a second Third Eye activation throughout the session
How to clear stress & deepen the client's experience with colour & visualisation
How to heal old injuries/car accidents, e.g. scar tissue, nerve damage, & more
How to align the chakras
How to activate & energise the client's energy field/DNA & why that's important
The fastest way of giving sound to the body
What major key helps energy move during a session
The most common energy blockage that no other courses are teaching
A sacred geometry technique for shifting blockages
How to anchor the healing in every cell & ground after
The importance of Earthing and how to do it for you and your client
How to clear your energy & your client's after a session
What state-of-the-art healing technologies can be used to show the rebalancing energetic changes that occurred after the session – a great tool if your client is skeptical!
"A very informative course, and she was very knowledgeable and helpful with all the students.
It was a practical hands-on way of learning, and fun too. I learnt so much and have taken this knowledge forward with me,
and I use my tuning forks for myself and my clients. They all love them and how it makes them feel.
I would train with Eeshi-Ra again, and recommend her workshops and training"
– Sally, Zobet Tuning Forks Practitioner
What's included:-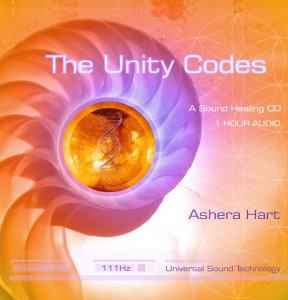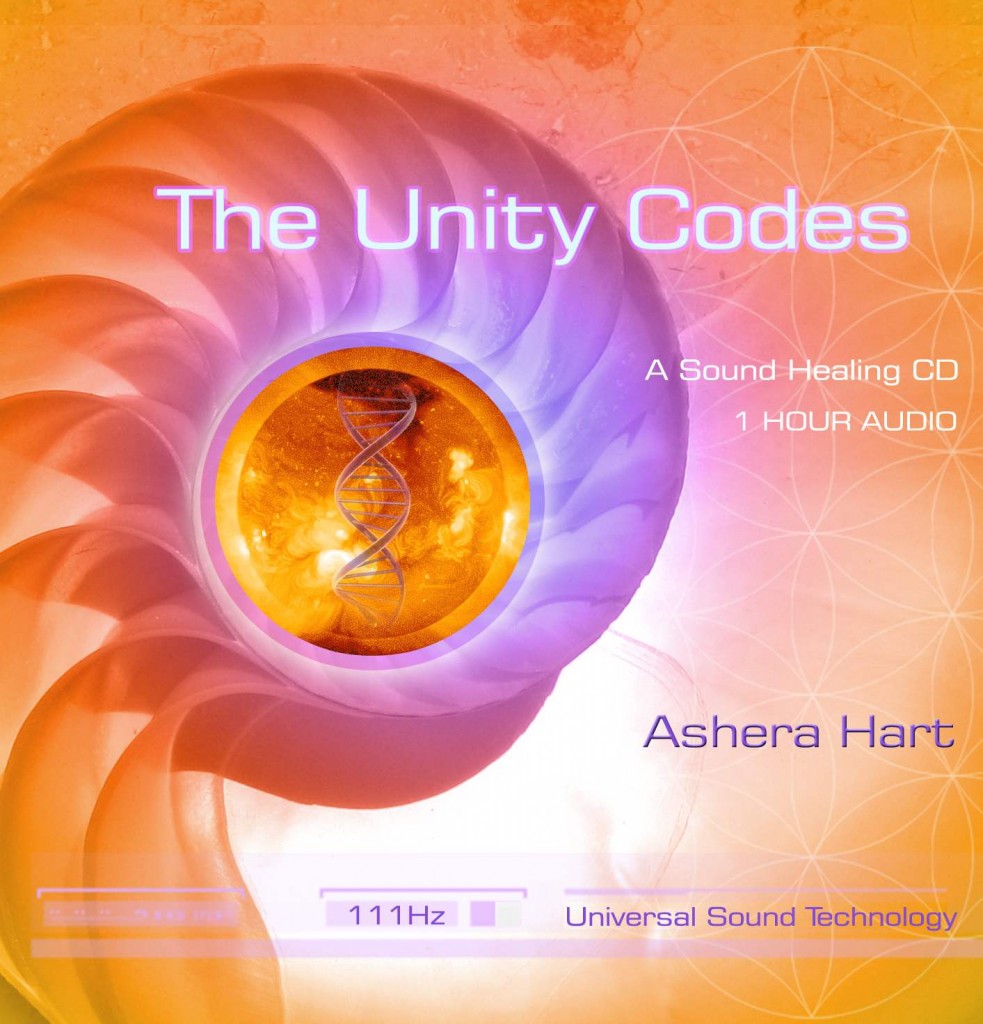 I aim to offer top quality training and give all participants a first-class experience of working with solfeggio tuning forks for healing, transformation and awakening.  You will be taught how to reach a deeper level of self mastery in order to maximise the healing for yourself and others.
14 hours of live demonstration and hands-on tuition of all the techniques required for a full 1 hour session
60 page training manual
3 pre-session audios to clear and ground your energy
The Unity Codes 1 hour solfeggio sound healing audio (tuning forks & ocean) (or your choice of other audio if you already have that)
SPECIAL 50% DISCOUNT (£144) on the online video training series (£285 value) – watch at a time to suit you, anywhere, worldwide.  Review the training any time you like.  Full info here
Full email support 

(if you have further questions after the course)

Certificate of attendance

Full professional certification available

(email Eeshi-Ra [previously Ashera] for details)

FREE inclusion in practitioner online registry for first year

(upon certification)

10% training discount on tuning forks, Flower of Life table covers & encoders, chimes, wind chimes, other courses, energy field imaging and hair analysis technology.
"I have been in a place of joyful optimism and connection to Source ever since!
Appreciation and gratitude" – Sue H. (Theta practitioner!
The live tuning fork practitioner course also includes SPECIAL discounts (10%) for:-
– Zobet tuning forks
– Flower of Life session table cover
– Flower of Life sound healing tool encoder
– Zobet chimes
– Zobet wind chimes
– Body Sonics practitioner courses, energy field imaging & hair analysis technology