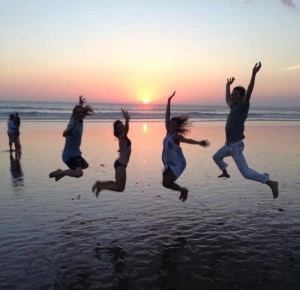 Since 1999, I've been offering myself as an open channel for peace, love and the healing of humanity, for public ceremony at sacred sites like Stonehenge, different music projects (more here) and group sound healing journeys (Sonic Enchantment etc) and I'm now offering this form of "soul messaging" in a personal one-on-one session.
Together we create sacred space, calling in full assistance of our guides, teachers, angels, etc for your highest will and good.
I tune into the language of the universal oversoul (where all cultures and languages unite), and ask it to communicate through me, bypassing the mind, directly communicating with your soul.   I start at the crown chakra at the head, and move down through the chakras clearing any blockages using my voice, and then return back up the chakras to complete at the head.  It can be quite a transformational and profound experience.
My intention with each session is to do what I like to call Soul Embodiment or Sonic Soul Retrieval which can really help you come more fully into your body, without having to go through your past history piece by piece, in order to let it go.  The time humanity is currently in, is truly a time of moving mountains, of freeing ourselves from blocks that may have held us back for lifetimes!
Hear what Amy shares about her experience below
and then Pritidhana shares hers
These sessions are also available on Skype in 1 hour sessions. Even though I am not physically present with you, I hold the same healing intention to work down through your energy centres, clearing out energy blockages, I am able to tune into you and your energy field beyond time and space.  I then invite your I AM presence to fully embody in every cell of your body and energy field if it be for your highest will and good.    Please note that I am feeler (kinesthetic), instead of being a seer, so whilst I may receive messages in English or your own native tongue, it is up to your own inner guidance to sense what the messages mean to you, for they are received especially for you and are unique to you.  When we bring all of our soul fully into our bodies, in present time, so we are able to be in full loving presence, our lives may never be the same again!
If you have any questions or would like to book now, please feel free to book below or contact me here and we can arrange a mutually convenient time to Skype.
I look forward to being of healing service to you.
Thanks so much.