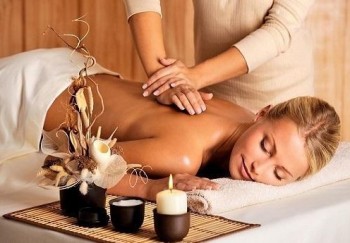 Unwind your mind and fully relax with deep, healing therapeutic massage
I have over 25 years' massage experience with neck tension as my specialty.  I also have 17 years' sound healing experience.
I'm qualified in:-
Holistic Massage (ITEC)
Aromatherapy (ITEC)
Sports Massage (ITEC)
Reflexology (IIHHT);
Indian Head Massage (ITEC)
Hyperton-X Trauma Release Bodywork (Australia)
Tuning Fork Therapy (Institute of Cyberkinetics, UK)
Psycho-Acoustics (The therapeutic application of Sound Healing- Globe Sound & Consciousness Institute, USA)
I combine most of these techniques to create what I call UniPhi Bodywork which is my own unique blend of Deep Intuitive Massage with Sound Healing (Tuning Forks), where requested, to help you feel more in tune with you.  Hyperton-X Trauma Release Bodywork is available separately upon request.
Your session is designed specifically to suit your needs – whether you need a relaxing massage, a deeply nurturing and bliss-full sound healing session, a blend of both, or more of a detox, just say the word!
Benefits of Bodywork can include:-
Relief from stress & headaches
Relief of muscle tension and joint conditions like rheumatism & arthritis
Deeply relaxing & alleviating insomnia
Boosts the immune system
Improves poor circulation
Helpful for Lymphatic & liver congestion e.g. cellulite, obesity & detoxifying
Relieves digestive problems e.g. I.B.S., indigestion, constipation etc
Skin conditions e.g. eczema psoriasis, acne etc
Respiratory problems e.g. asthma, coughs and colds
Benefits menstrual cramps, PMT, cystitis etc
"Having been suffering with acute pain in my lower back and hip for a few days,
I went to see Eeshi-Ra for a massage treatment and after one session with her
and her magic hands, I was pain-free and was able to make the 250 mile drive
back that evening free from any discomfort.  The calm, peaceful, nurturing
and supportive environment Eeshi-Ra creates for her massages, I'm sure begins
the healing process from the moment you walk in for a treatment." – Damian, Project Manager
Benefits of Sound Healing can include:-
Deeply relaxing muscle tension
Emotionally uplifting
Mentally re-balancing – bringing more focus and clarity
Energising
Clearing blocks
DNA activation
Pain relieving e.g. headaches, menstrual pain, chronic conditions
Physically grounding
Cellular healing e.g. wound repair
Spiritually Unifying, inspiring Deep Peace & much more!
"Eeshi-Ra is truly a professional in the field of healing and sound. She impressed me greatly, not only
on a professional level (teaching me more than I anticipated; and I love learning), but also as a
compassionate, caring healer, teacher, and a very real person who loves what she does
and does it well.  Thank you Eeshi-Ra for your gifts to the world!". – Sergey S. M.D., USA
Hotel/home visits also available (subject to location.  Call out fee applies).
Ladies and couples only.
Gently warmed organic coconut oil to leave your skin feeling nourished, smooth and supple.  Just lie down and let your troubles drift away!
Perfect as a gift for loved ones, for a special Birthday Treat or a loving present for Christmas!!!
I'm passionate about living a high vibe life and am a keen health researcher, and have been vegetarian since 1991 and vegan/raw food using only organic, non-chemical products since 1996. If you need any health tips, I'd be happy to share!
Would you like to try something different and feel a deeper connection inside?
If so, please contact/book Eeshi-Ra here.
I very much look forward to welcoming you and being of healing assistance to you
To your Most Excellent Health!
Eeshi-Ra Hart ITEC IIHHT