Would you love to bring the power of sound healing into your life to benefit you, your friends, family and clients too? I'm offering a full day of different tasters of my sound healing work that I've developed since 2001. Join us for 1, 2 or all for a full supersonic experience!  We'll dive into the magic of tuning forks and discover their many benefits and do a partner healing exchange at the end. Then after a well-earned lunch, we'll explore how to heal the body with the awesome power of our voice with Body Sonics, tuning in to our body wisdom and how it wants to unravel its healing messages for us. Then we'll break for dinner and return in the evening to integrate all that we've learnt in a 90 minute sound healing journey, going deeper into the codes of the Universe, outer space and the Earth, returning refreshed, inspired, revitalised, insightful and energised for our evolutionary journey onwards!
PLEASE BRING ORGANIC PLANT-BASED GLUTEN-FREE FOOD TO SHARE FOR A LIGHT LUNCH AND/OR DINNER
10 AM – 1 PM – INTRO TO TUNING FORKS – SUPERSONIC 1

What sound healing is

The importance of preparing the healing space beforehand

The importance of focused intention

How to hold and strike them

What the difference is between unweighted and weighted forks

What the top 5 most useful frequencies are

Where sound frequency is already used in the medical world today

How to use tuning forks in pairs

How to use tuning forks through the energy field

How to use tuning forks on the body

Contra-Indications: When to avoid using tuning forks for certain people

The importance of body posture

How to become a tuning fork yourself

How to clear your energy before and/or after a session

How to ground yourself before a session and you and your receiver after a session

How to apply all you've learnt in a partner session exchange
"I can highly recommend Eeshi-Ra's courses, they are
packed full of content and passion for her work"
– Jenny, Zobet tuning forks practitioner
No previous experience necessary. Please wear loose, comfortable clothing and bring a pen and bottle of water.
Course includes:- Special discounts on website sound healing audios and DVD's for your ongoing journey into the wonders of sound healing frequencies!
111Hz weighted fork: £65 (with free eBook)
BOTH CLASS & FORK: £90 (save over £20 off website price)!
2.30-5.30 PM – INTRO TO BODY SONICS – SUPERSONIC 2

For those who are interested in learning how to access the power of their voice for healing and want a taster before investing in my 2 day immersion, I also offer a Body Sonics Introductory 3 hour class.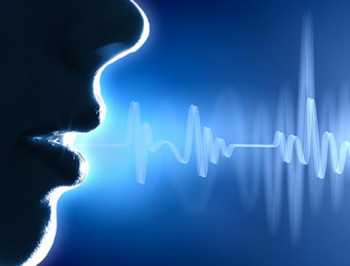 You will learn:-
How to easily warm up your voice

Why humming is so useful for us

The 3 key solfeggio frequencies that can be used to clear energy, bring in new vitality and deepen your connection to self, the Earth and the Divine

How to access the laser technology of your voice!

The importance of breath, sound & movement

The importance of shifting your mindset about what is possible

How to easily connect with your body wisdom

3 meditations for personal & physical transformation

How clearing blocks can help you become more present in your body

How to open up the pranic energy field of the body

How to receive the gift of why your body has created imbalance in the first place
Please wear loose, comfortable clothing and bring a bottle of water. Please bring organic plant-based gluten-free food for a light dinner after if you're staying for the sound journey.
BOTH INTRO'S to FORKS & BODY SONICS (Supersonic 1 & 2): £60 (SAVE £6)

BOTH INTRO'S to FORKS & BODY SONICS (Supersonic 1 & 2) + FORK: £120 (SAVE over £23!)

What others say about Body Sonics:
Hear Chad's experience here
"Coming out of depression, and being so sensitive to the environment, I was looking to find a method that is both scientific and spiritual for healing my fears and my anxiety and make me remain on a level of love and gratitude within myself…. I am so impressed in the diversity of knowledge and ancient healing methods incorporated. I totally recommend Eeshi-Ra for her ability to teach us to heal using our own voice" – Alina G.
7.15 for a 7.30 pm start – 9 PM – THE FREQUENCY SHIFT Sound Healing Journey – SUPERSONIC 3

Join us on a sound healing journey and be bathed with divinely-tuned nature's very own solfeggio tubular bells, crystal bowls, ethereal vocals, special alchemically-created tuning forks, merged with the sounds of the planets, outer space, nature, 111Hz xylophone, divine cosmic gongs, shamanic drum, earhty chants and percussion in a sacred space to calm, nurture and re-energise,
We will deeply relax by diving into the sounds of the ocean, to journey underwater with dolphins, whales and then expanding up into the cosmos to then bring you gently back to earth with sounds of the rainforest, exotic birds, and more!
Please bring a yoga mat, blanket, eye mask, and be well hydrated before you come in order to support any rebalancing effects. Thank you.
What some journeyers have said after:
"Absolutely fantastic, beautiful and serene sounds bathed me in glorious softness" – Claudia
"Incredible – feeling refreshed and revitalised… and thirsty! Thank you". – Nick H.
More about The Frequency Shift here
ALL 3 SONIC OFFERINGS (Supersonic 1, 2 & 3): Just £70 (SAVE £11!)

ALL 3 SUPERSONIC OFFERINGS + FORK: £130
To book, please scroll to the bottom.  Thank you.

EESHI-RA HART (previously Ashera) (originally from the UK) is a sound healing practitioner, international speaker, professional singer & workshop facilitator. Having trained in many different healing modalities since 1991 (massage, aromatherapy, breathwork, ceremonial dance, planetary lightworker, reflexology, aromatherapy, etc), she finally found her calling in 2001. She received the answer to a year long question asked of the Universe, if there was a sound or a series of sounds that can be given to the human body to help humanity get more in tune. Through divine synchronicity, she was introduced to the sound healing frequencies of the Zobet, where the solfeggio are sourced from. These frequencies embody the codes of nature, speaking directly to our brain, and the codes in our bones, & DNA offering us many benefits. They are major keys for humanity during this potent time of planetary evolution. Eeshi-Ra is passionate about offering a safe, healing space in which to explore our spontaneous expression and the natural wisdom of the body, combined with the healing power of the voice, sacred sound and many other tools to help us tune in more deeply with ourselves, the Earth and the Divine. When we are more in tune, we can access the truth of who we are, and so fulfill the reality of one global family and heaven on earth. To find out more about Eeshi-Ra's other courses, sessions, audios, DVD's, etc, please go to www.eeshirahart.net