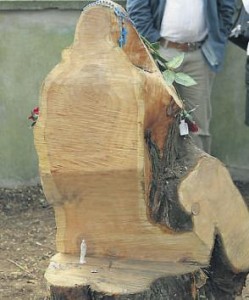 People are flocking to Holy Mary Church in Rathkeale in Co. Limerick, Ireland to see the appearance of what some believe to be the image of the Virgin and the Child in a tree stump.
Seeing is believing!!!
Click here for the story
Friar Willie Russell says you can't worship a tree, and I say, sure you can!
Nature's been giving us food for long enough I think!!!
I'm sure she'd appreciate some appreciation back!!!