Would you like to learn how to bring the power of sound healing
into your life to benefit you, your friends and family?
Come join this fun 2 hour introductory
tuning forks online course

You will learn:
What is sound healing and why it works?
Cymatics and how Sound creates Form
What is Entrainment and how it benefits the body
The challenges of a modern day lifestyle
Where sound is used in the medical world today
The Speed of Sound and the fastest way of using it
What are tuning forks and how they started
The difference between unweighted and weighted forks
The importance of preparing the space beforehand
How to hold and strike tuning forks
The top 5 most useful frequencies
The importance of focused intention
How to use tuning forks on the body and in the energy field
How to maximise results
3 ways to use a 111Hz fork for headaches/stress/mental focus, to uplifting and energise, pain & more!
Contra-Indications: When to avoid using tuning forks
How to ground yourself before and after giving a session
Your student bonuses!!!
"I can highly recommend Eeshi-Ra's courses, they are packed full of content and passion for her work"
– Jenny, Zobet tuning forks practitioner
No previous experience necessary.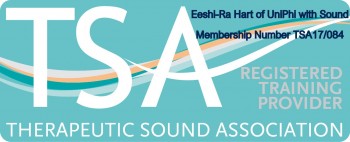 Course includes: Special discounts on website sound healing audios and practitioner courses, to support your ongoing journey into the wonders of sound healing frequencies!
Please note this is a class showing you how to use tuning forks for personal use or for your friends and family only.  Eeshi-Ra's practitioner courses are available here:  Zobet 9 or 18 forks (working primarily in the aura) – click here, for the online version, click here, and for her latest Earthing course (working primarily with the physcial body) with just 5 forks, click here and for all her other courses, please go here
It is recommended that you purchase at least one x 111Hz tuning fork before the course here or if you'd like to buy a great beginner's set, the Activate your Light Body set is a really good choice and both come with free eBooks or you can purchase forks here at a later date.
Please order at least 3-4 weeks in advance to give time for your custom-made, precision-tuned practitioner quality tuning forks to reach your country from the USA and process through customs.  Please note that custom charges or import VAT may be payable.  If you're based in the USA, your forks will reach you in 1-2 weeks .    For more information, please email Eeshi-Ra here.
I very much look forward to welcoming you!
EESHI-RA HART (previously Ashera) (originally from the UK) is a sound healing practitioner, international speaker, professional singer & workshop facilitator.  Having trained in many different healing modalities since 1991 (massage, aromatherapy, breathwork, ceremonial dance, planetary lightworker, reflexology, aromatherapy, etc), she finally found her calling in 2001. She received the answer to a year long question asked of the Universe, if there was a sound or a series of sounds that can be given to the human body to help humanity get more in tune.  Through divine synchronicity, she was introduced to the sound healing frequencies of the Zobet, where the solfeggio are sourced from.  These frequencies embody the codes of nature, speaking directly to our brain, and the codes in our bones, & DNA offering us many benefits.  They are major keys for humanity during this potent time of planetary evolution.  Eeshi-Ra is passionate about offering a safe, healing space in which to explore our spontaneous expression and the natural wisdom of the body, combined with the healing power of the voice, sacred sound and many other tools to help us tune in more deeply with ourselves, the Earth and the Divine.  When we are more in tune, we can access the truth of who we are, and so fulfill the reality of one global family and heaven on earth. To find out more about Eeshi-Ra's courses, sessions, audios, DVD's, etc, please go to www.eeshirahart.net